Hot on the heels of the recent launch of Featured Products we're excited to share the details of some unique Christmas marketing packages for you, not least our ever popular print Christmas Guide.

With these marketing add-ons you can increase your exposure, over and above what you already receive as a Yumbles seller, during the upcoming peak Christmas period where the marketplace grows more than 10x. 

These packages are strictly limited so book quickly!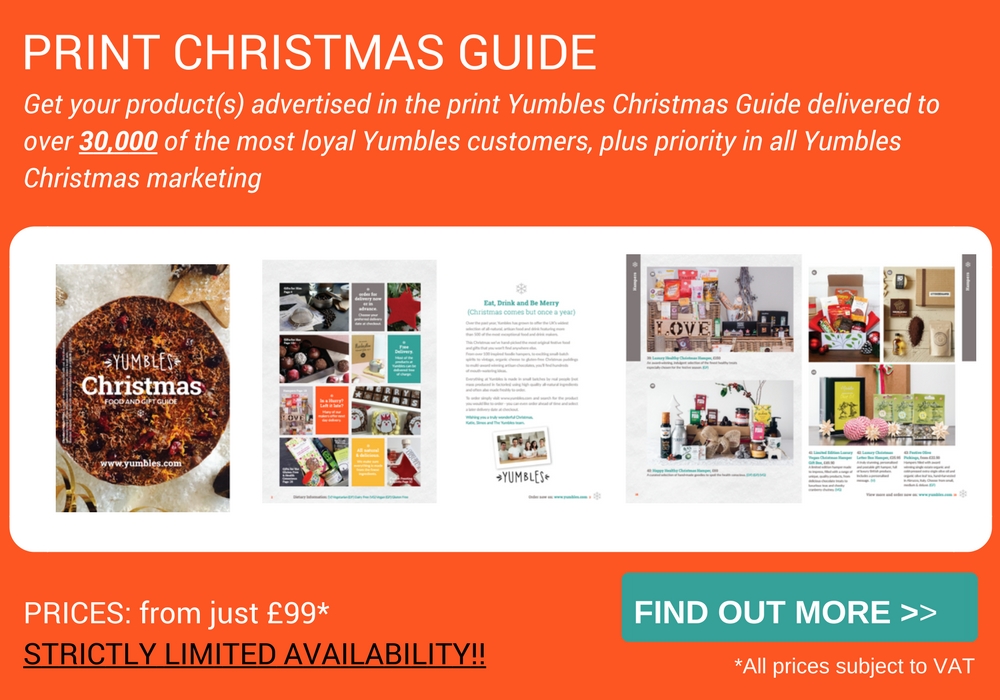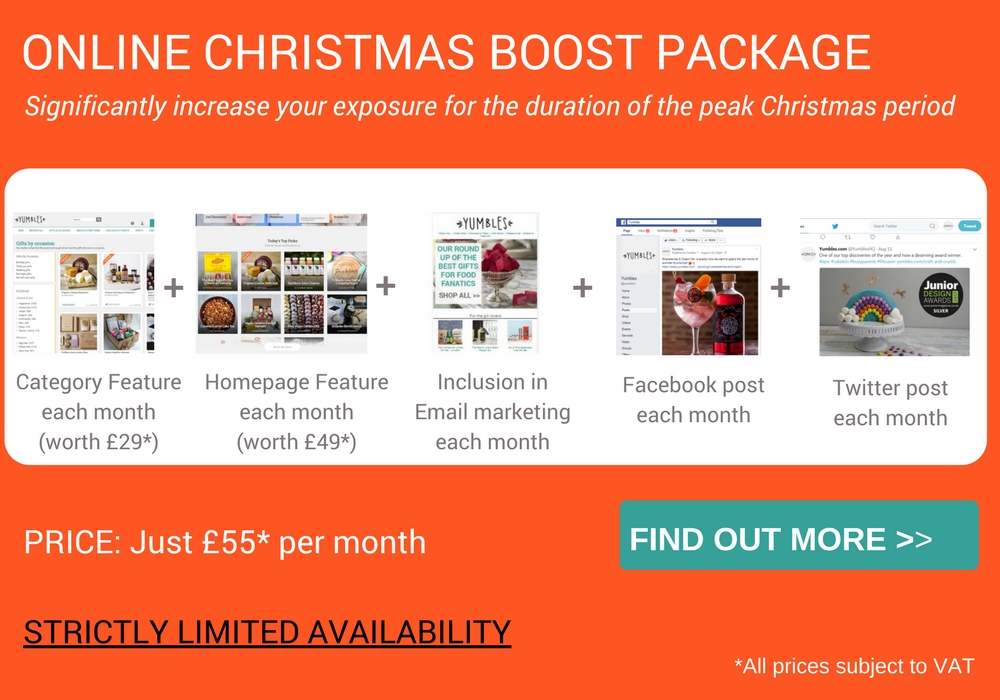 Want to book both packages?
We can offer a 10% discount off the total if you'd like to book both Christmas packages.  Let us know.
How to Book
1. Visit our new dedicated Yumbles Marketing page.  
2. Click to view the details of the Christmas package that you're interested in.
3. Select the available options for that package
4. Add to basket
5. Checkout and pay*
6. Your order confirmation email will contain your invoice for your records

We'll then be in touch within 2 working days to confirm your booking.

*if you would prefer to pay by bank transfer rather than card, let us know.