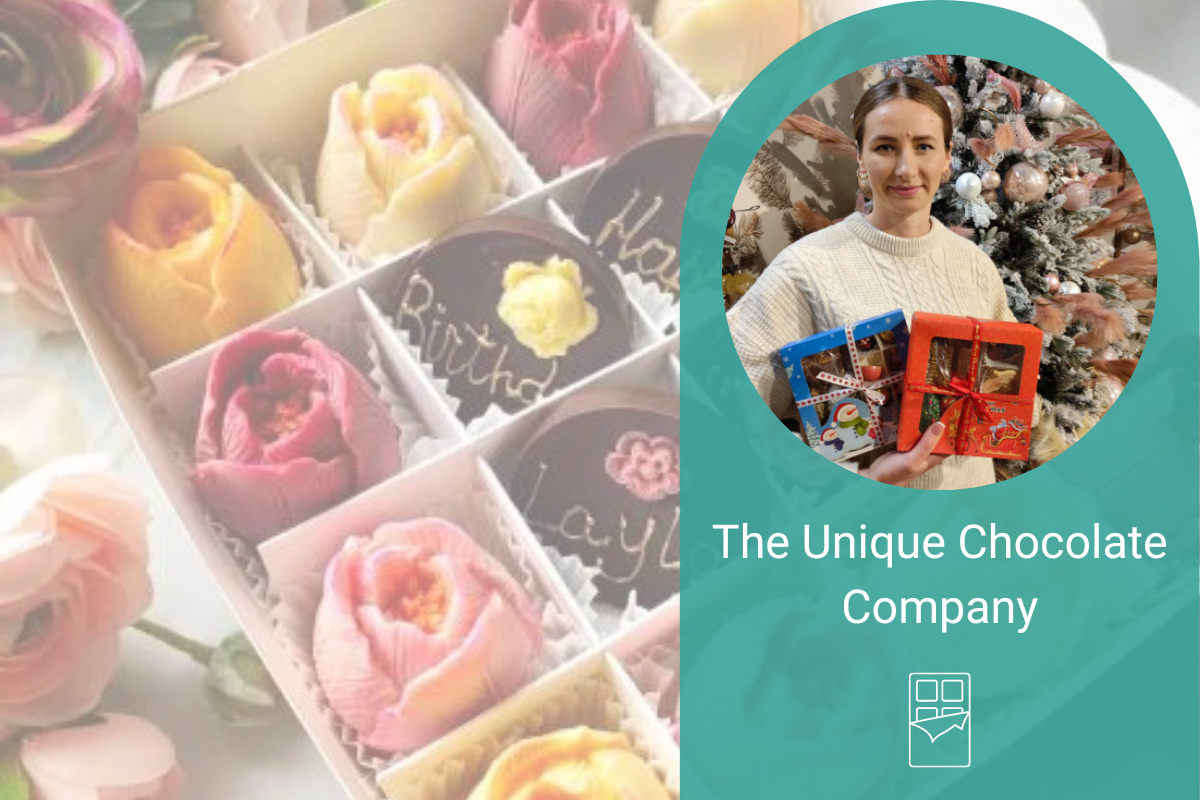 With the aim of spreading joy no matter how good or difficult the day has been, Olesea and the The Unique Chocolate team, based in London, have done just that with their fabulous novelty chocolate gifts. They've been a big hit on the Yumbles marketplace since joining in 2022.
In this week's interview they shared with us their origin story, their insights and advice on running a food business.
When did you begin and what inspired you to start your business?
We started making chocolate in 2020, the idea came after I made a "Line Art" on chocolate for my friend's birthday. Before that, I hadn't done anything like that, but I was always looking for interesting and creative directions for small businesses.
What do you love most about your job?
Creating something new and unique, I really like the final result - and the process from the idea to the finished set of chocolate.
What's the most challenging part about running your business?
Unfortunately, costs for ingredients and everything else needed. Prices have increased recently, and since we use only high-quality Belgian chocolate and freeze-dried fruits, the price of the final product is increasing and we cannot influence this in any way.
How has food inflation affected your business and how are you managing it?
We continue to do what we like despite all the recent challenges such as postal worker strikes and the cost of living crisis. People are in need of a holiday feeling and we are happy to help them achieve that with a unique gift.
What would you do differently if you could go back and start your business again?
Images and descriptions - we changed these several times on each product and it took us a lot of time.
What's the best business lesson you've learnt?
To respect those makers who do something with their own hands and see the difference between small business and big companies.

Take a look at The Unique Chocolate's incredible creations here >>.