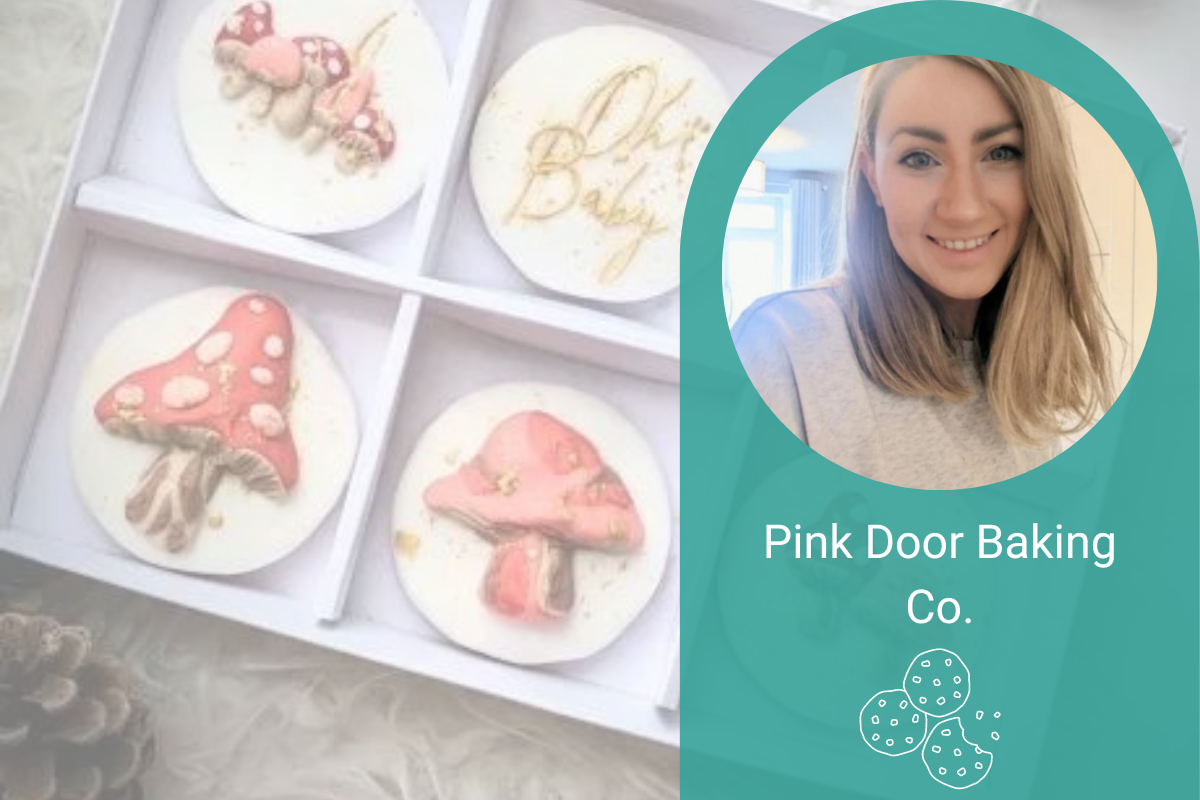 Katie of Pink Door Baking Co. creates hand iced biscuits with intricate and whimsical designs. Baking is her first love which is why she started her own baking business, from her little home in the Yorkshire countryside.
When did you begin and what inspired you to start your business?
I first began my business back in 2018 after I had my little boy. I was on maternity leave at the time and was missing my previous job as owner and chef of a little village cafe. I soon found my way back into the kitchen and began creating biscuits.
It allowed me to combine my love for food and cooking with my degree in design and I never looked back since!
What do you love most about your job?
I love the creativity of my job. I love coming up with new biscuit designs, usually inspired by my garden and where we live in the Yorkshire countryside. I also love the challenge of custom orders and bringing a customer's vision to life.
What's the most challenging part about running your business?
Running your own business is a 24/7 job, as well as being a mum to a wild 4 year old.
My biggest challenge is making sure I have a good work/life balance that works for me and my family.
How has food inflation affected your business and how are you managing it?
Food inflation has brought a whole new set of challenges. My products are designed to be a special treat so I never want to compromise on the quality of my ingredients. As much as possible, I have tried not to pass this rise to my customers. I hope that in the future things will level out a little bit.

What would you do differently if you could go back and start your business again?
If I could start my business again I'm not sure I would change anything. It has taken me a long time to build up this business from scratch and I am just so happy with how it is going.
What's the best business lesson you've learnt?
Turn up every day, even when you are quiet and just starting out. If you treat your business like a full time job then soon enough it will become one. Once it is, never stop looking at how you can improve it and make it better every day. I am constantly looking at ways I can improve a process or a design to keep growing my business and making it even better!

Check out Pink Door Baking co.'s products, here >>
Want to get involved?
If you wish to take part in this series then you have two options:
1) for a video interview you can book here, or
2) we can produce a written interview article - simply complete the questions here.