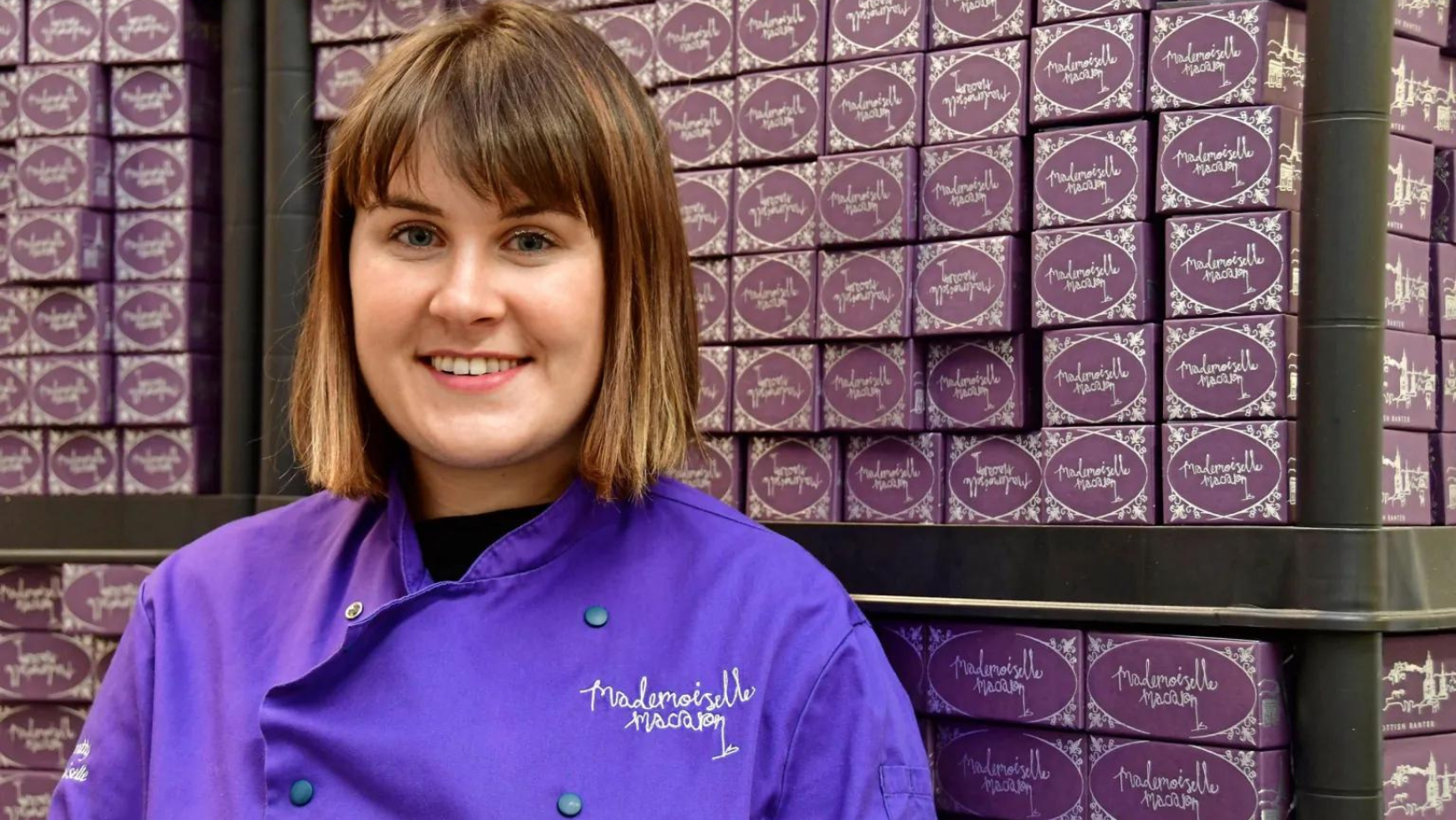 Rachel Hanretty of Mademoiselle Macaron is the expert behind these luxury handmade French macarons.
Let's hear what she has to say about how it all started and how it's going!
When did you begin and what inspired you to start your business?
There are a lot of beginnings and important dates in the Mademoiselle Macaron story. I learned how to make macarons in 2010 while living in Paris. When I came back, I drafted my first business plan in 2011 while still at university and pitched the idea at a business competition run by the uni career's centre. I trialled the idea that summer with a couple of wholesale customers before I stopped to finish my degree. Then, in 2013 I finally bit the bullet and started the business properly, full time. The last piece of inspiration that I needed was working with an organisation called Women's Enterprise Scotland. I was surrounded by women who had built their own businesses and it really demystified the notion of starting something yourself.
What do you love most about your job?
I love my team. I am so proud and humbled to have an amazing group around me who work so hard to make, ship and sell macarons.
What's the most challenging part about running your business?
There are never enough hours in the day to do everything. There is so much that competes for my attention and that's before factoring in being a mum to a 16 month old. I try to work part time to take care of her one day a week but that's pretty impossible so I work into the evenings.
How has food inflation affected your business and how are you managing it?
We have been able to lock in prices for the majority of our ingredients so we have yet to be hit hard on that front but anything paid in dollars that has to be shipped from abroad like packaging, has been really hard and skyrocketed.
What resources do you use to stay up-to-date/ahead in the food & beverage industry?
I read the Bakery magazine along with magazines from the Guild of Fine Foods. 
What would you do differently if you could go back and start your business again?
I wouldn't have started it any differently - I built it slowly and surely without taking on loans or investment through private equity. However, if I could go back and undo the decision to have a retail pop up at Edinburgh Airport then I definitely would! It lasted for three months and was a very expensive and ambitious flop.
What's the best business lesson you've learnt?
If it feels too good to be true, then it probably is! That and the fact that you have to look after yourself; for me there's always been a strong coloration between when I feel down, the business doesn't perform well. 
Check out Mademoiselle Macaron's products, here >>
Want to get involved?
If you wish to take part in this series then you have two options:
1) for a video interview you can book here, or
2) we can produce a written interview article - simply complete the questions here.