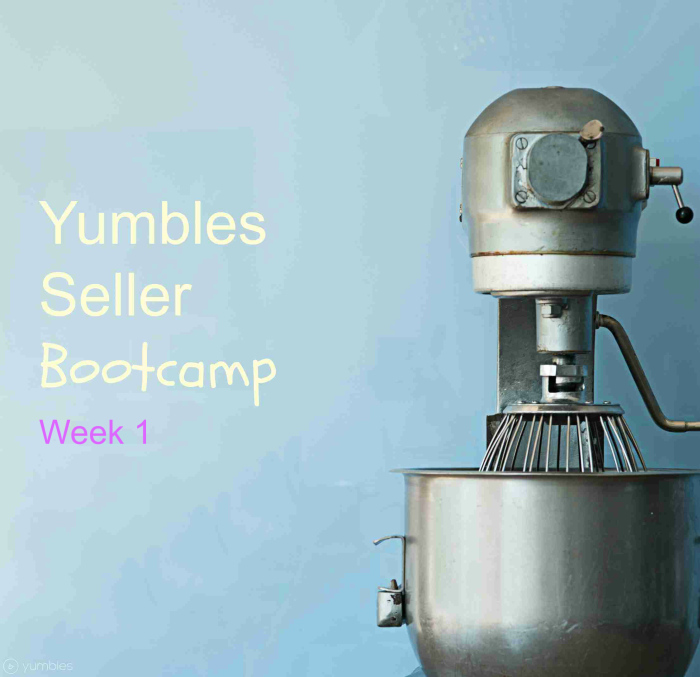 Listing on a thriving and fast growing online marketplace like Yumbles enables you to easily reach large numbers of potential customers.  But are you making the most of that exposure?
To reach your full potential it's worth a little effort in optimising your "shop".  In our Seller Bootcamp series over the coming weeks we'll be sharing all the best practice that you can apply to help your business grow.  For now, here are our top 5 quick and easy sales boosters:
1. Descriptive product names
The product name "The Big One" might work really well in the context of your own website or on packaging where the buyer can clearly see what it is, but it won't help your product be discovered in an online marketplace.
Product names should be succinctly descriptive. Include keywords customers would use to search for your product and if possible highlight what makes your produce special.  Make the first 5 words in the product name count.
2. Opening sentence sales pitch

Online buyers have notoriously short attention spans.  Giving detailed product information in the listing description is important to cover FAQs that might otherwise prevent a sale however you need to make sure the customer is interested to find out first.
Use the first sentence of your product description to grab attention.  Explain what your product is and crucially what makes it special in one succinct sentence.
3. Show customers what they're getting, and more

On Yumbles you can add up 15 images to your product listings. Take the opportunity to really show off your produce.
Show your produce both in and out of packaging, show all available variations customers can choose from (flavours/ pack sizes/ flavours), how it can be enjoyed, how it's made…And (unless it's a gift item) make sure the focus of your main image is your produce in all it's glory not your packaging.
4. What's in it
It's not news that food fans care about what they're eating now more than ever. Not to mention the rise and rise of people adhering to free from diets.
If your listings don't detail both ingredients and special diet information you could be losing out on easy sales.
5. Express delivery

Customers have found your products, loved the sound of them and decided to buy. They then reach check out and realise they can't get them delivered fast enough. Lack of express delivery options is one of the highest drivers of abandoned baskets.
Express delivery is in high demand, even expected, particularly for gift items.   If you can fulfil orders same-day think about adding some next day or even two day delivery options for customers prepared to pay more for faster delivery, if you don't already.
Inspired to make some improvements to your Yumbles shop?  Go to the Seller Portal.
Not currently a Yumbles seller? And you make amazing produce?  Find out more here.