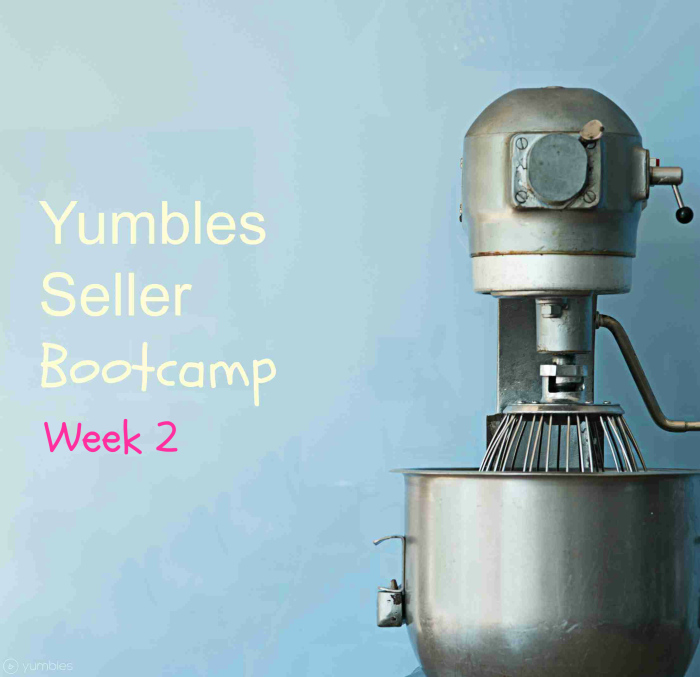 The descriptive content that accompanies your product listings on Yumbles is a powerful tool.  And it's not just about performing a sales job.  Your descriptive content first and foremost determines your level of exposure i.e. how many potential customers even see your products.
In particular, the keywords you use in both your product listing titles and descriptions are the main determinant to whether your products appear in search results, and how high up in the results they appear and not just on Yumbles but also in search engines.   In listing on Yumbles your products are automatically including in our search marketing in well known search engines like Google.  How much you benefit depends on your content and in particular your use of keywords.
The image below displays examples of our high visibility search marketing in Google for the keywords "gourmet marshmallows".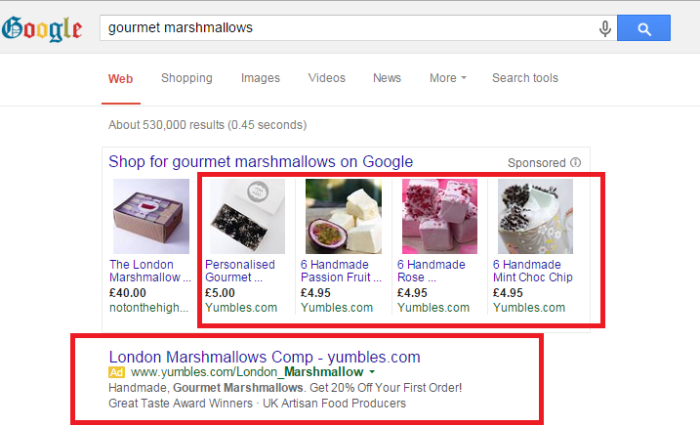 Miss out some important keywords for your products in your listings and you miss out.
What are keywords?
They are the terms that people enter in search boxes in the hope of finding products like yours. Keywords are specific, descriptive and typically between 1 and 3 words.
The image below illustrates the three main types of keywords to consider for your products.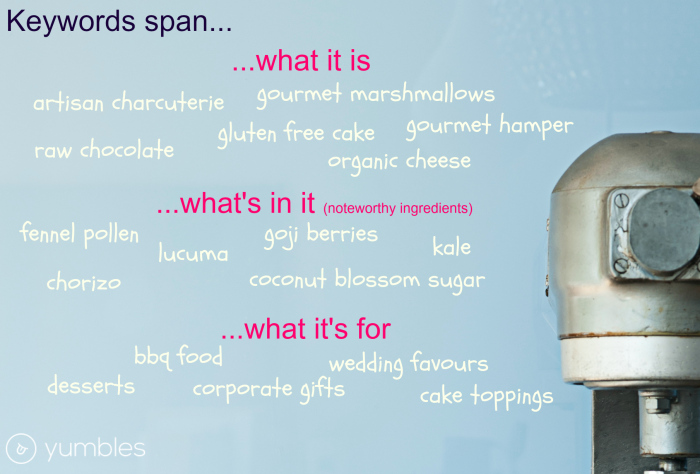 Our top tips:
Do your keyword research. Find out the most popular keywords for your products. Free tools like the Google Keyword Planner can be useful.
Descriptive product listing names. Make sure that your product listing title includes the most relevant keywords for your products that succinctly explain what it actually is. Product names like "The Dark Collection" are great for branding but if it's dark chocolate don't forget to say that in the product listing title.
Use the keywords in your descriptions. Your product descriptions need to give the sales pitch and answer FAQs but in that content be sure to use plenty of keywords.
Tag your products. List all your keywords in the tags.  Find out all about tagging here.
Don't keyword spam. While including keywords is important for exposure don't make the mistake of simply adding long lists of questionably relevant keywords.  Both search engines and customers won't view your products so favourably.
Inspired to make some improvements to your Yumbles shop?  Go to the Seller Portal >>
Not currently a Yumbles seller? And you make amazing produce?  Find out more here >>