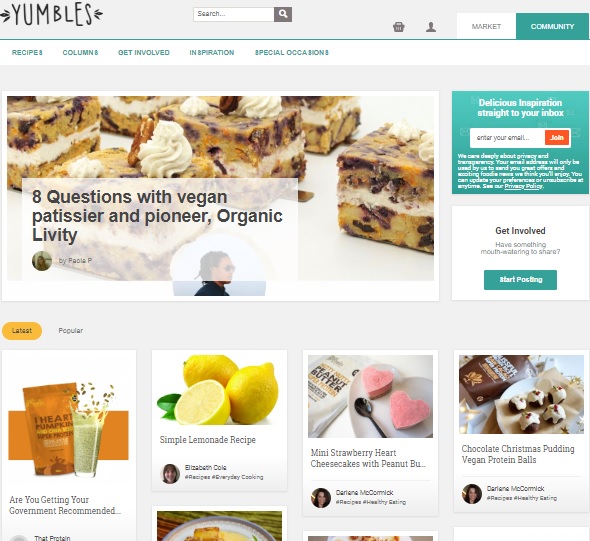 Yumbles is more than just a marketplace - the Yumbles Community platform enables you to engage with an audience excited by artisan produce and grow your brand awareness by posting fantastic content.
Not only is your content shown on Yumbles (and linked to your products where we can) we will also distribute it across our social channels.
How to get started
Review the

contributor guidelines
Update your social profile within your Yumbles account
What to post
Start by taking a look at posts already on the community for inspiration.    Think about the types of content your customers would be interested in discovering, and go from there. Recipes are great but don't just be limited to that - share your expertise, share your story, share some fun behind the scenes footage, share some creative foodie ideas along a particular theme...
If you're really stuck for ideas Contact Seller Support and we'll go from there.