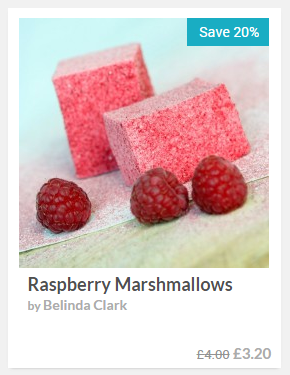 Types of Promotion
You can offer several different types of promotion for your Yumbles shop.
1. Price discounts
Sellers can schedule and activate price promotions via a dedicated Promotions page that can be found under the Marketing menu in the Seller Portal.
It's an easy way to discount one or several products, including the entire range by defining the period and discount %.    Also, you must discount using this tool if you want your promotion to be featured in Yumbles marketing.
To find out how, read this guide.
2. Free shipping
To offer free shipping on specific products simply edit the product listing(s)selecting "Free Shipping" on the "Shipping Properties" page.  
You will also just need to select which shipping method the free shipping relates to so that customers can understand the delivery timescales and can still choose to upgrade shipping if needed.
TIP: if you wish to offer free shipping across your full range contact Seller Support to update your shipping options too.
3. Conditional basket promotions
For any promotions that are conditional to what is ordered (i.e. number of items, order value etc) contact Seller Support with the details of the promotion you would like to run including the start and end date and we will set it up for you.
This can include promotions such as:
a % discount if you spend / buy a certain amount

a free product if you spend/ buy a certain amount

free shipping if you spend/ buy a certain amount
Once set-up these conditional promotions are then displayed to customers on the site as follows:
on all of your product listings

in the basket view and again at checkout
Promoting your promotion
Once in place you can share you promotion with your customer databases, across your social media channels or even to your Yumbles buyers by including it with the packing slip in orders.
Always direct buyers to your Yumbles shop (seller) page as the best way to see all of your products and benefit from the promotion.
How will Yumbles promote my promotion?
If you are running a price promotion that you have scheduled via the Promotions page in the Seller Portal:
your discounted products will be automatically shown in the dedicated Offers section. This Offers section has high visibility and is promoted across the site as well as regularly in offsite marketing such as email marketing and on social media.

your offers are likely to be included in Yumbles marketing  - on the homepage, in email marketing, and in social media. Obviously the more compelling the promotion the more likely (and the more extensively) we will advertise it.
Note: if you have not used the Promotions page in the portal to run your price promotion and you have instead manually edited your prices directly in the listings, Yumbles will not be aware and include your promotion in any marketing nor the Offers category.