We have made some key changes to the Yumbles packing slip all designed to help increase your repeat orders.
A reminder that all Yumbles orders must include a Yumbles packing slip (and no material pointing Yumbles customers to your own website or elsewhere).
Print Packing Slip Button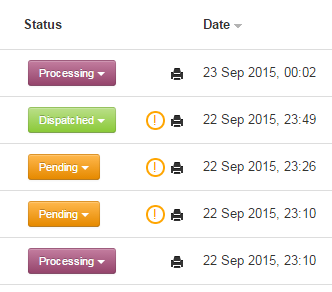 On both your orders list and within the order details page you can now easily print the packing slips. Look out for the click-able printer icon. So that you don't lose track an alert flag will be displayed next to the packing slip button if the slip hasn't yet been printed.
Updated Packing Slip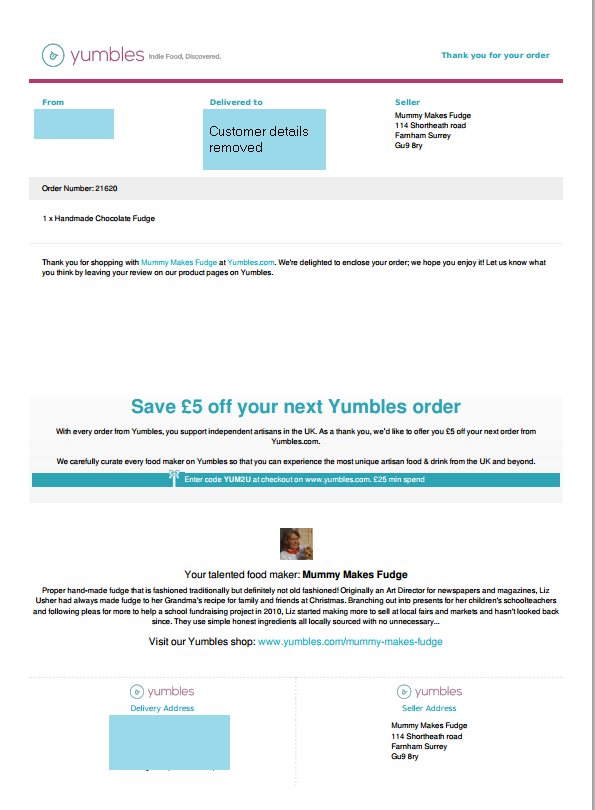 The packing slip now includes:
A £5 voucher for your customers (subject to minimum spend of £25). This is fully funded by Yumbles.
Information about you from your seller profile page including a direct link to your Yumbles shop.
To keep the slip simple and focused on the key information we have removed pricing and also the detailed product options. Don't forget that customers receive a detailed order confirmation email.
Gift Packing Slips
With the new packing slip now without pricing information the same slip can be used for gifts.  

If your listing contains a Gift Message option (which we recommend for most items) then this will be automatically displayed for you on the packing slip. Please see the screenshot example below.