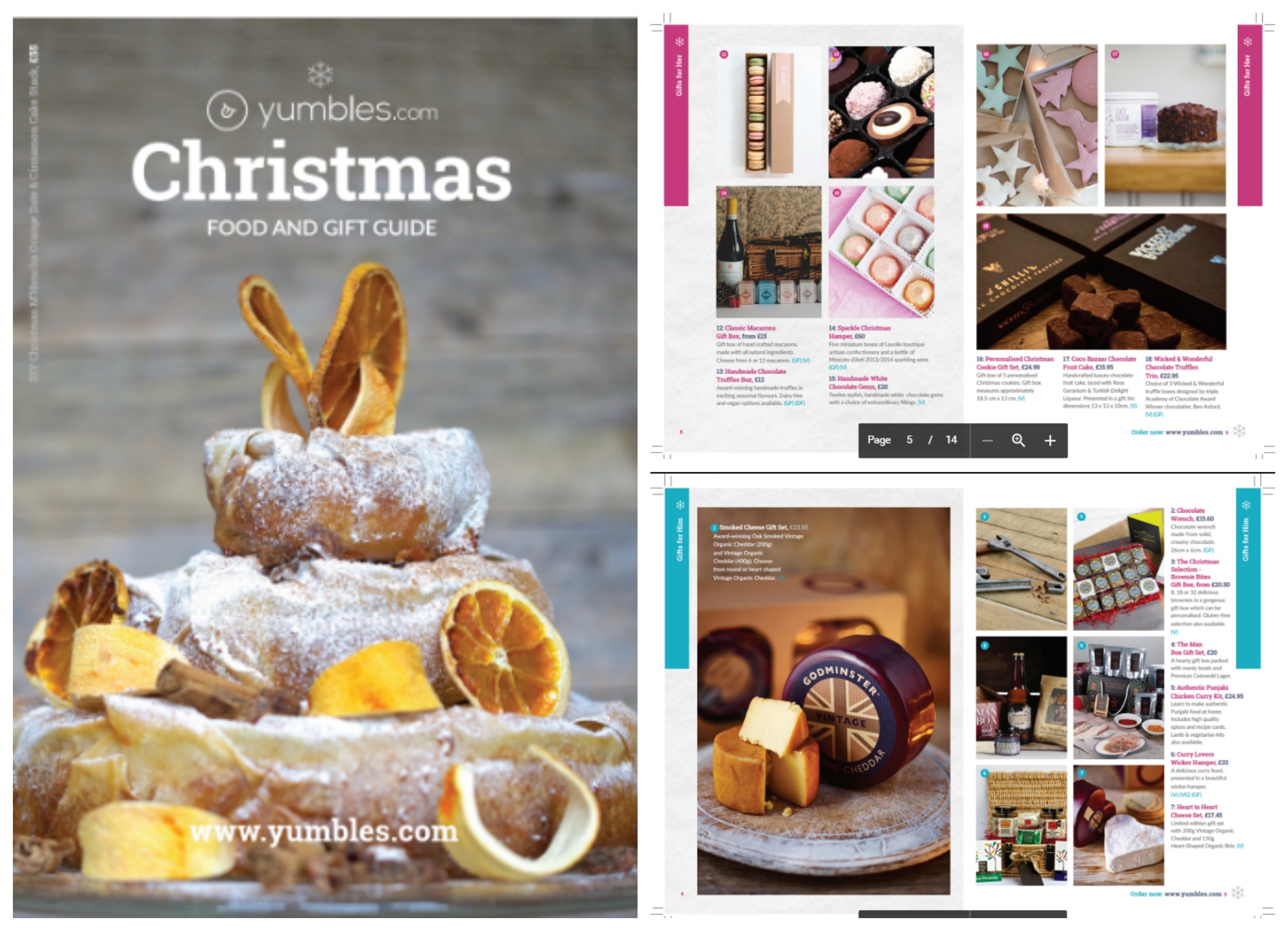 After last year's phenomenal Christmas sales we're very excited to be publishing once again the Yumbles Christmas catalogue which will be a showcase of the very best gourmet food, drink and gifts for Christmas by you, our talented makers!  (See last year's catalogue here).

What's more it will be sent out to at least 20,000 Yumbles food fans - twice last year's distribution!

Prices start from as little as £79 and our 4 packages include not only a feature in the catalogue but also exposure across several other channels during the peak Christmas period.  See the table below for details on each package.

Positions are limited so Book Now!
Christmas Marketing Packages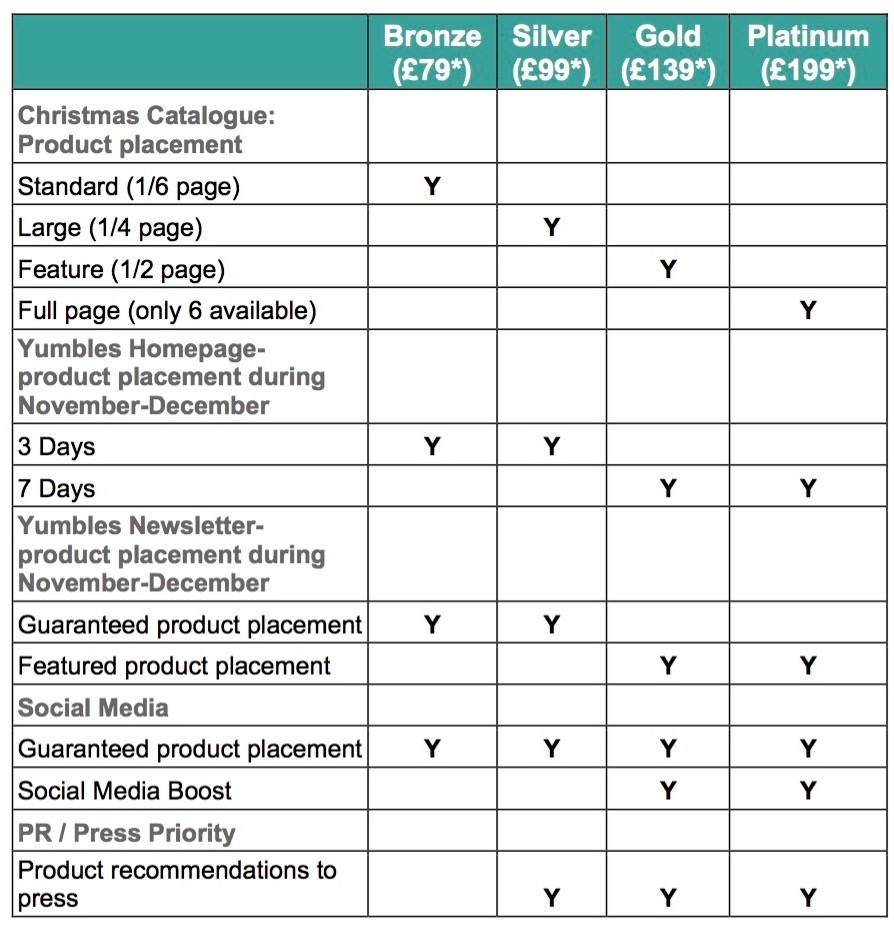 * All prices are plus VAT at the standard rate of 20%
How to Book
Simply complete this quick form confirming which package you'd like and which product you would like marketed.
Within a few days of receiving your booking form we will then send you confirmation and the details to make your payment.
The deadline for booking is Tuesday 20th September. 

The deadline for payment is then Friday 30th September to qualify for the "Early Bird" pricing indicated in the packages table above.

You will need to supply us with a high resolution image of your product also by Friday 30th September but preferably at the time of booking. Email the image  to sellers@yumbles.com

All placements in the catalogue are subject to approval by our editorial team, and allocated on a first-come, first-served basis. If you are interested in securing this additional promotion, please act quickly to reserve your slot.