As we come out of the Easter campaign and head towards Father's Day - I wanted to share a really important pointer.
For each key gifting campaign we often find sellers with great, relevant products completely missing out on the campaign, all because of their delivery settings.
How is this happening?
On your product pages, before they add to basket, buyers are shown when they can expect delivery by.   This is calculated from your own delivery settings.
The estimates shown are key to the buyer decision making and none more so than when it comes to buying for gifting occasions like Valentine's Day or Father's Day.    If a buyer is looking at your item for Valentine's Day and the estimated timescales show delivery is after the 14th February, obviously they won't buy it.
More and more online buyers are shopping later and later for gifting occasions, the peak days are just a few days before the event.  So, if your delivery settings mean that your ordering cut-off date to deliver in time for the event is effectively a good week or more before the event date, you are missing out on the majority of orders.
Buyer Behaviour
Increasingly online buyers are expecting faster delivery.   Expectations are for delivery to be within 2 to 3 days at most (a little more allowance is given for made to order items but not much more). 
Most buyers also now expect there to be a Next Day Delivery option.
These expectations mean that when it comes to gifting occasions buyers are leaving it later and later to place their orders.    
Key Ordering Days by Gifting Occasion
For Valentine's Day, Father's Day and Mother's Day the vast majority of orders are placed within a week of the event with the peak days usually 2 to 3 days before.   
For example, some 70% of Valentine's Day orders are placed between the 7th and 13th Feb and the peak day is typically either the 11th or 12th February.   
So for these occasions if your delivery settings mean that your order cutoff point is a week or more beforehand you're essentially doing yourself out of the gifting campaign.
Here is what Valentine's Day 2019 order volumes look like by day: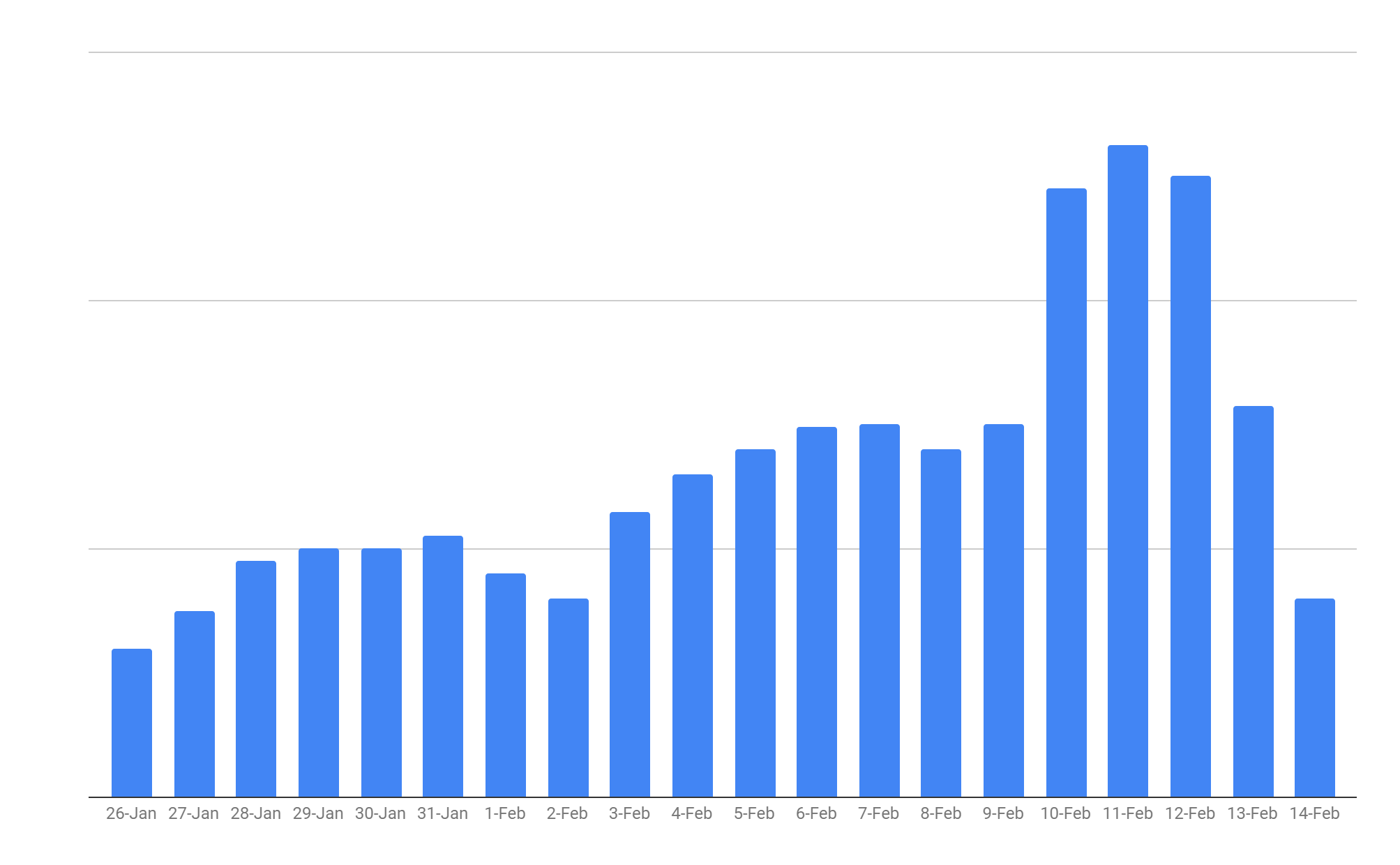 Easter has a longer buying period, we see Easter orders building at least a month before the event.  However, again we see by far the strongest days in the final stretch right up to the Wednesday before Good Friday.
Here is what order volumes by day for Easter 2019 looked like (Good Friday was the 19th April):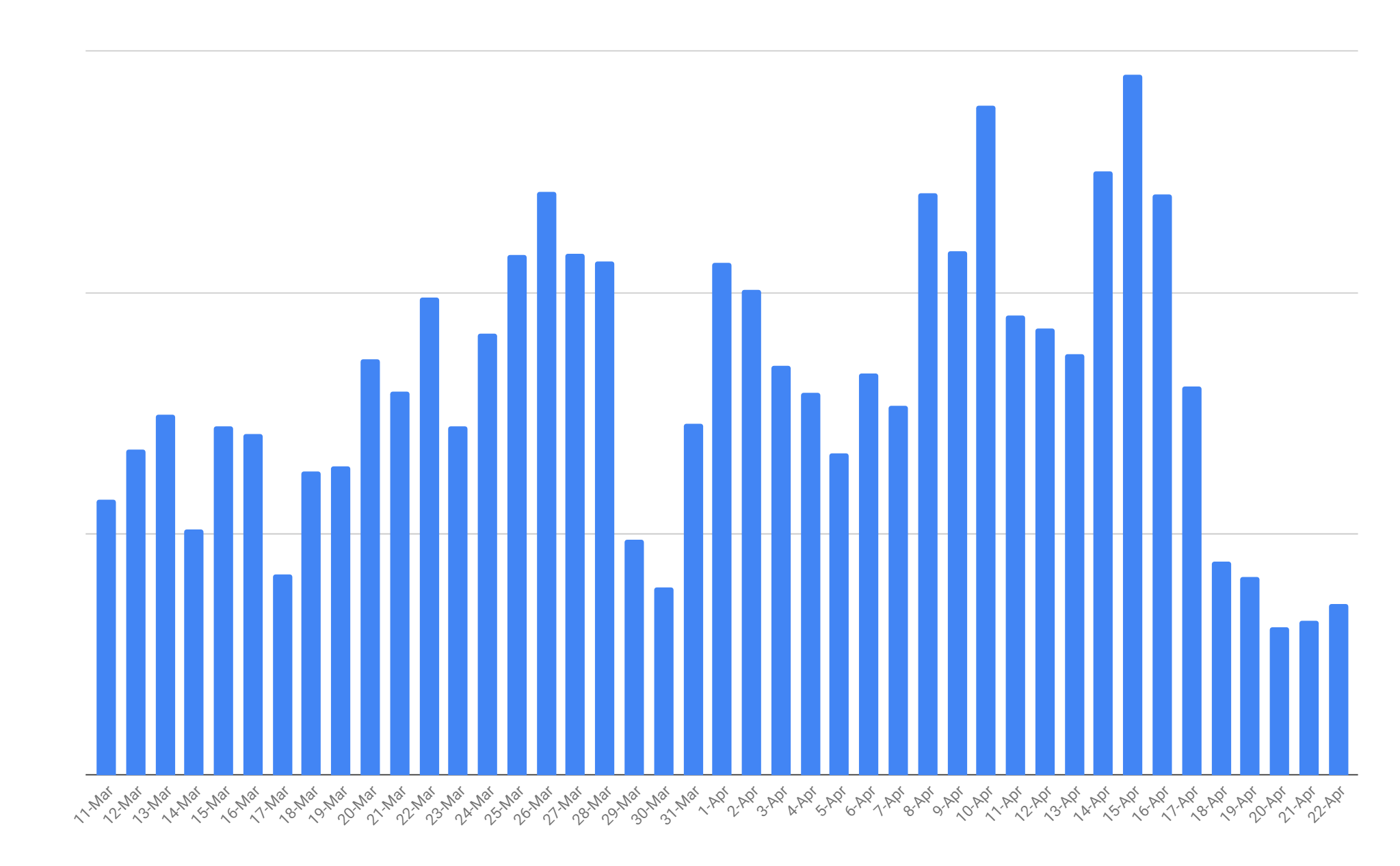 Christmas has the longest buying period (orders start in earnest from September!) but the order volume well into December is where it still really all happens.
The absolute peak day for Christmas is consistently the 2nd Monday in December and the final 10 days of December pre-Christmas (11th to 20th) sees spend more than 50% higher than the first 10 days of December.   So if you're Christmas orders cut-off date is the 10th December or earlier you are more than halving your December sales potential.
Here is what order volumes by day in the run up to Christmas 2018 looked like: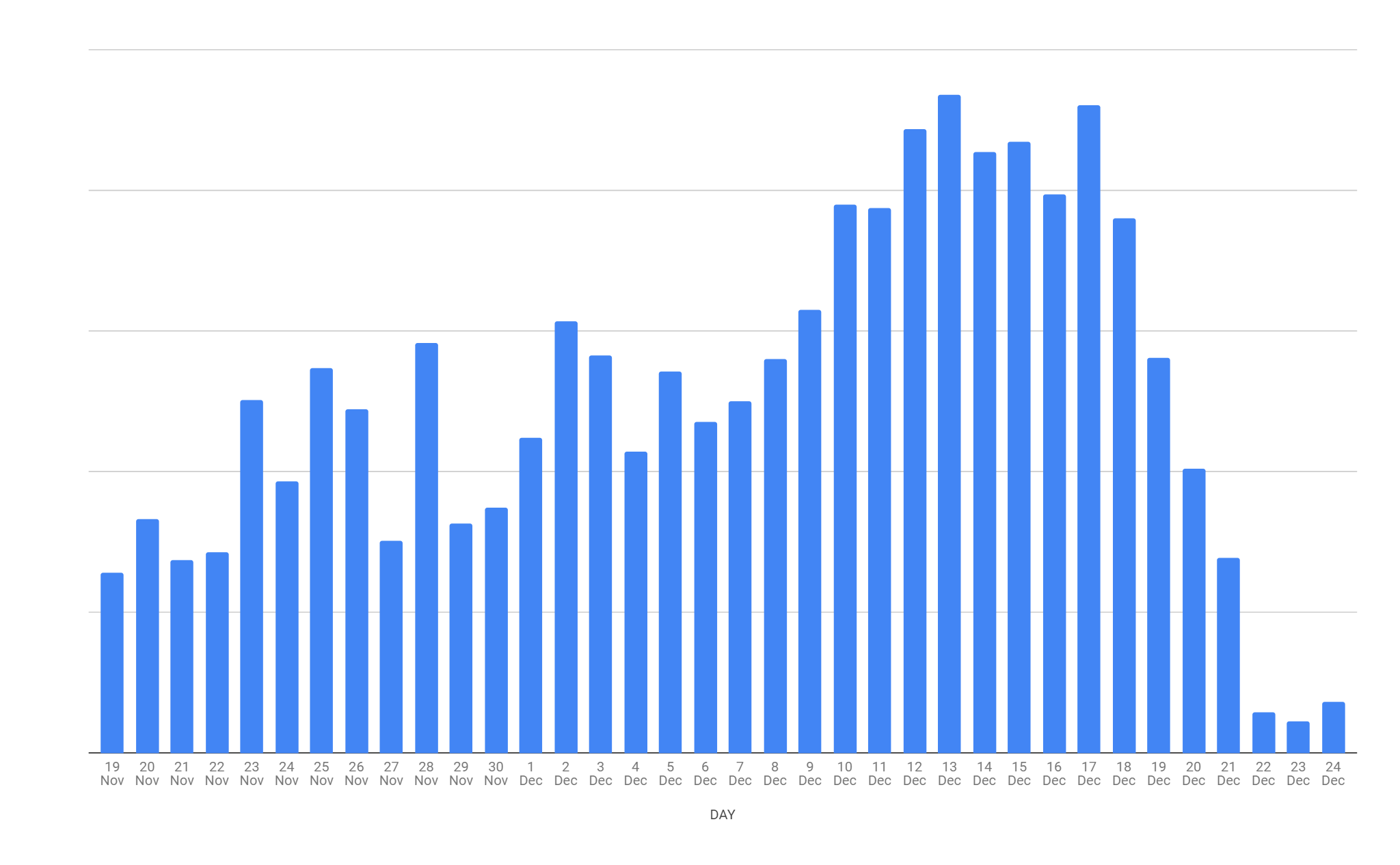 What you can do about it

To maximise your sales:
Pay attention to the delivery timescales you are showing on your product pages throughout the year but particularly in the run up to a key gifting occasion.
If you can, reduce your # dispatch days in your shipping settings as you get closer to the gifting event (staff up!) so that buyers can see that you are still accepting orders.   Here is where you go to amend your settings.
Note: for Christmas there is a Christmas Orders Cutoff Date setting that you can specify at anytime which saves you having to adjust your # dispatch days. Find out more here.
Offer a Next Day delivery option if you can.  Even if it is just for those final days of a key gifting occasion campaign.  Contact us 

to request Next Day Shipping to be enabled for you (and let us know your charges).  If you can't offer Next Day year round you can then just drop us a note to disable it for you afterwards.