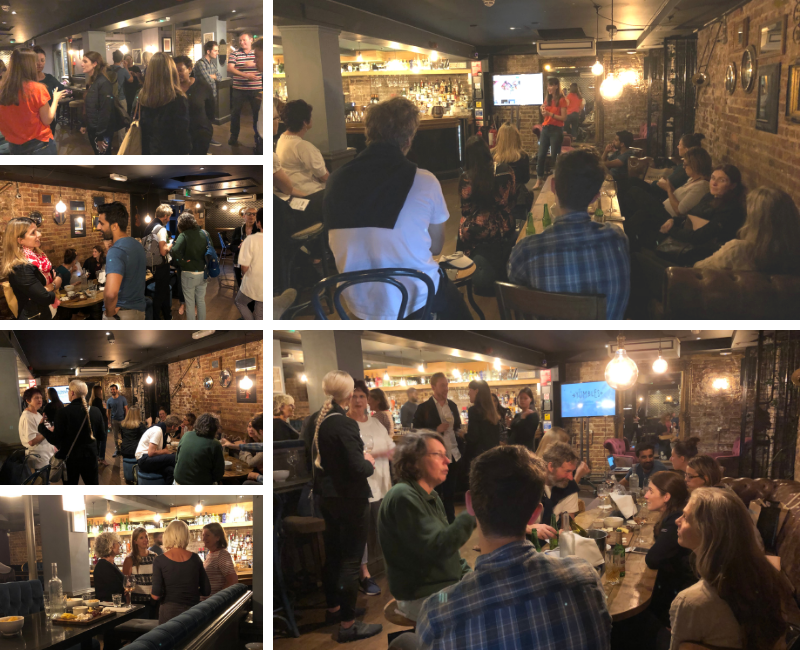 On Monday 2nd September we held our annual London meet-up to coincide with the Speciality & Fine Food Fair for those in town exhibiting or attending.
As always it was fantastic to catch up with so many Yumbles makers in the one room. It really is the best part of the job and always leaves me re-inspired and energised as I return back to the office. We founded this business to support talented and passionate independant food & drink producers so these meet-ups are a fantastic reminder of exactly why we do that.
As is tradition we kept the content for this meet-up light to allow for plenty of networking and socialising time amongst everyone, with so many of you tired after a long day at the show! However I did share an update on what we've been working on this year to help continue the growth of the marketplace, an overview of how the Christmas campaign rolls out and key opportunities for our makers, plus some practical tips on how to maximise the Christmas opportunity.
Thank you to all who came, thank you for your enthusiasm and engagement, you are the very heart of our business and we're thrilled to be on this journey with you.
Stay tuned for news on the calendar of meet-ups in 2020!!