We know that life as a small food business is challenging enough without having to spend too much time on admin. Our mission is to give you the tools to make successfully managing your Yumbles shop as easy as possible.
We are introducing some enhancements to the Seller Portal to make accessing the features and info you need even easier. Read on for the key changes.
Updated - Homepage Dashboard
The homepage of the Seller Portal has been updated to show useful alerts and handy links to help you manage your Yumbles shop.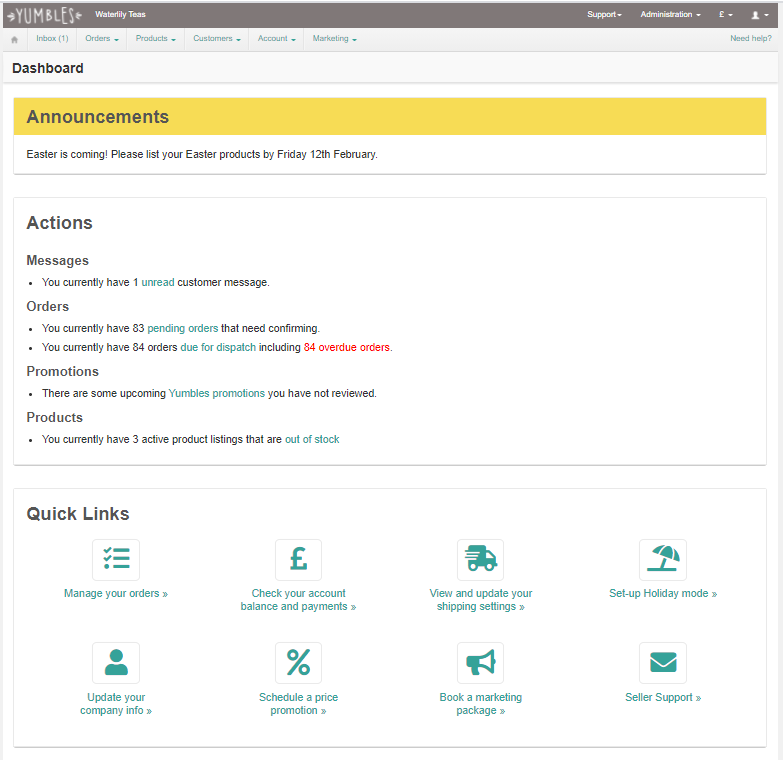 Updated - Menu Bar
In the menu bar the old "Seller" menu has been renamed "Account" to more clearly reflect that it contains key pages related to your account information. We have also added to this Account menu a link to your account Profile information (including your bank details and order notification email address), and the new Stats Dashboard (see details below).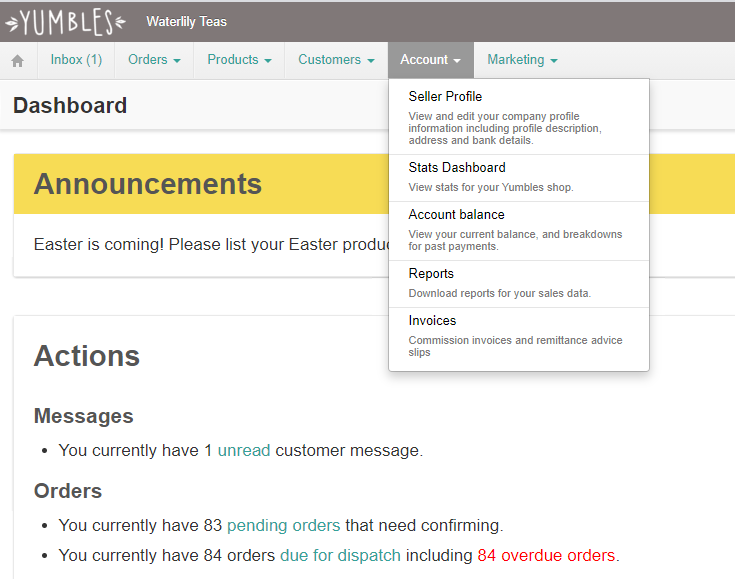 The Administration menu in the top right hand corner has also been simplified:

NEW - Stats Dashboard
Under the Account menu you will find the new page - Stats Dashboard.
This page provides you with the following three sets of stats:
Products. A summary of the # product listings you have by status.

Orders by Status.

This provides you with an All Time breakdown of your orders, by their current order status.

Sales this Month.

This section provides you with a breakdown of your sales for the current calendar month, and how it compares to the previous calendar month, plus the same calendar month last year.
As before you can download more detailed data on your sales including sales by product, from the Reports section.
We will look to make more stats and reports available to you in the Seller Portal in the months ahead.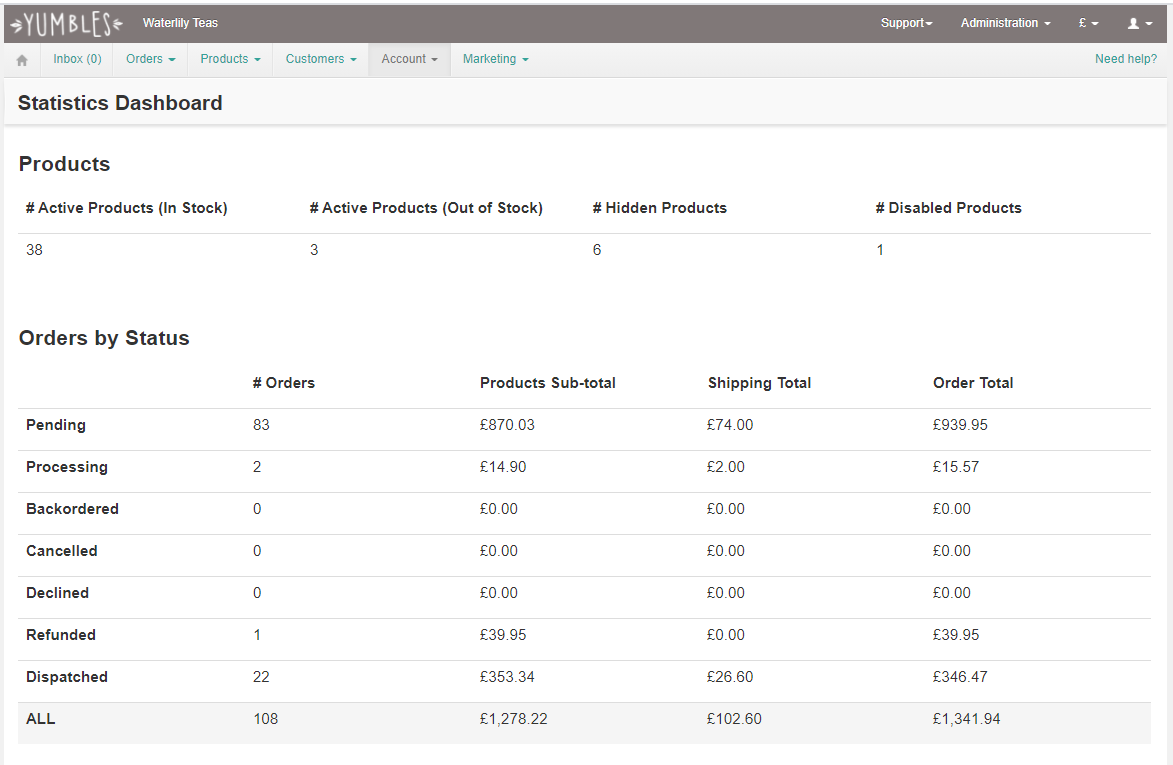 Updated - Orders page
On your Orders page you will no longer automatically see the total at the bottom of the screen, instead if you'd like to check the £ total for the list of orders you are viewing you can select the new Get Total button.