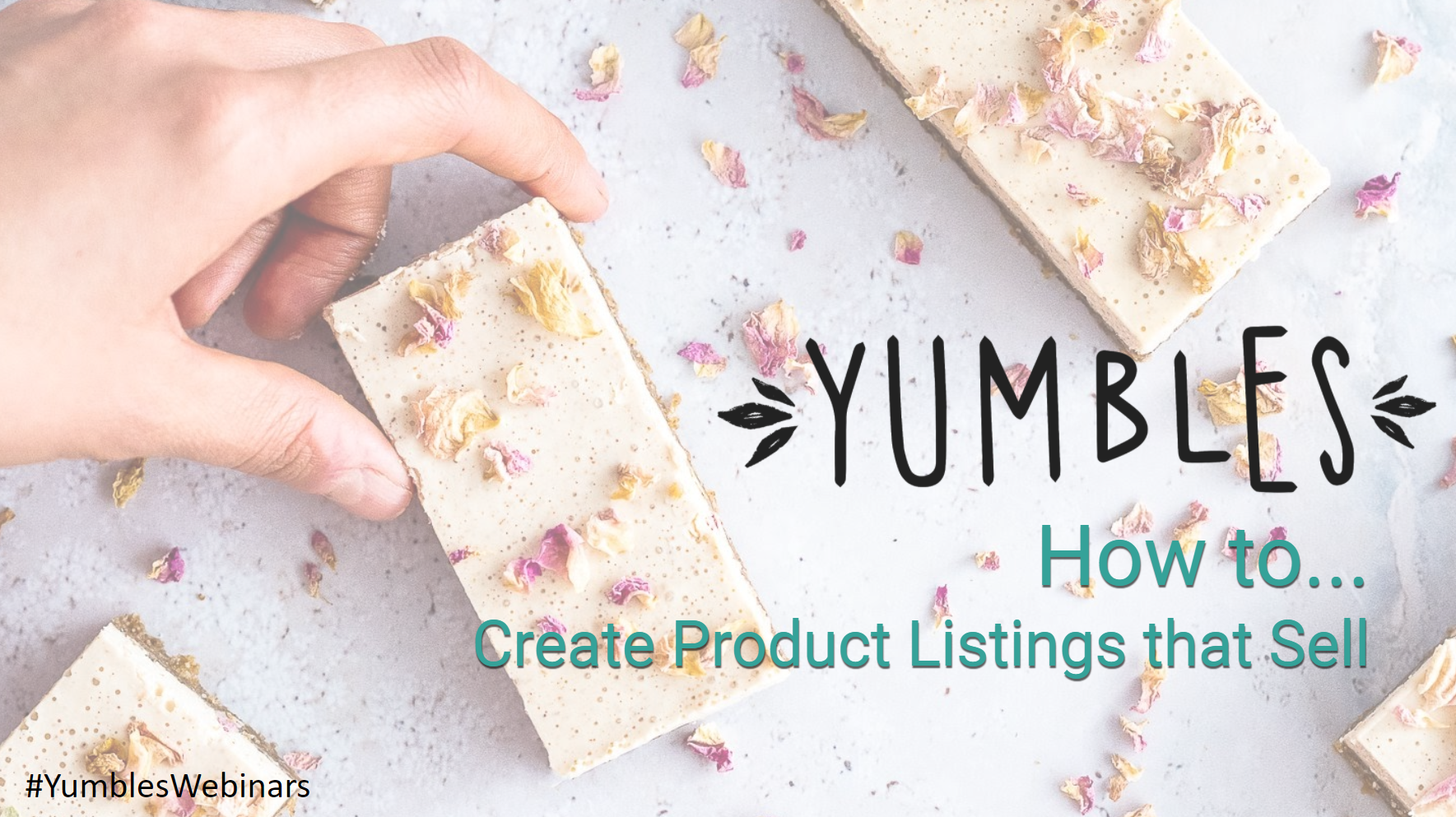 If you feel that your listings aren't converting to sales or you find it difficult to list your products successfully then this is the session for you.
Topics include keywords & tagging, effective descriptions, product images, options, pre-order settings.
© 2021 Yumbles Media Limited
PLEASE NOTE: This webinar and it's contents is not for copying, adapting, modifying, preparing derived works from nor distribution. This content is made available exclusively for Yumbles sellers. All rights reserved.