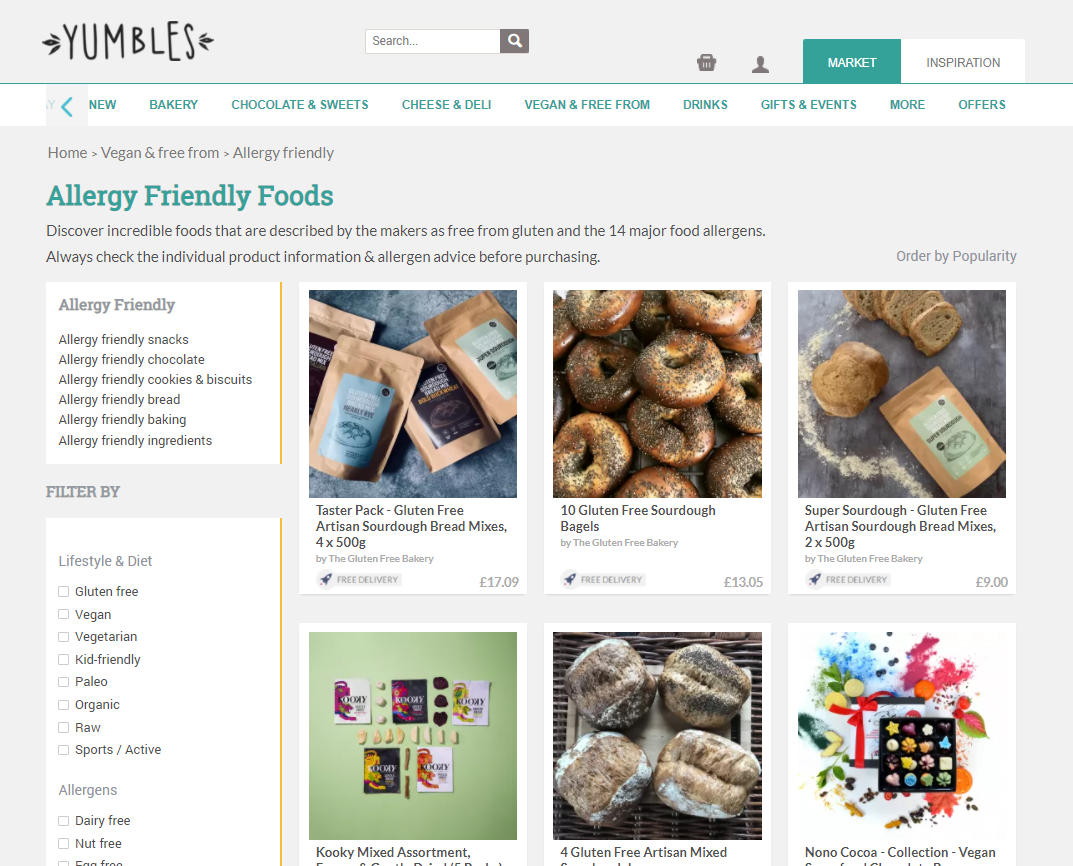 To better serve the needs of allergy sufferers we have now created a dedicated Allergy Friendly category under the Free From section that exclusively features products that are free of all 14 major allergens.
How to get listed in the Allergy Friendly category
Given the sensitivity of the category we will only list products in this category based on a pre-approval basis.
Products must be free of all 14 allergens (including cross contamination) based on rigorous controls.
If you have products that fit this criteria, then please do get in touch with us to apply for this category.