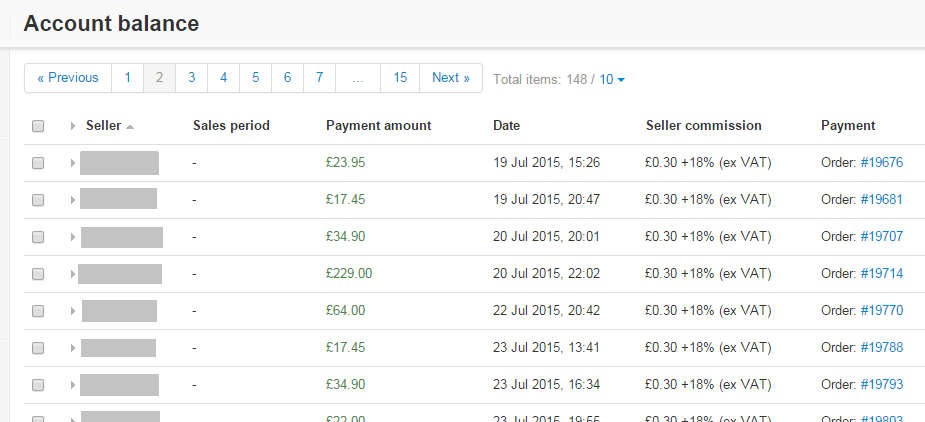 The Account Balance section in your Seller Portal gives you a running tally of your sales (dispatched orders), payments made to you for those orders, and payments due.
You can filter the balance by the sales period (using order dispatched dates) and also view your income (sales) separately from your account balance "expenditure" (i.e. payments made to you).
Note: only dispatched orders are included in your Account Balance.
Related articles: