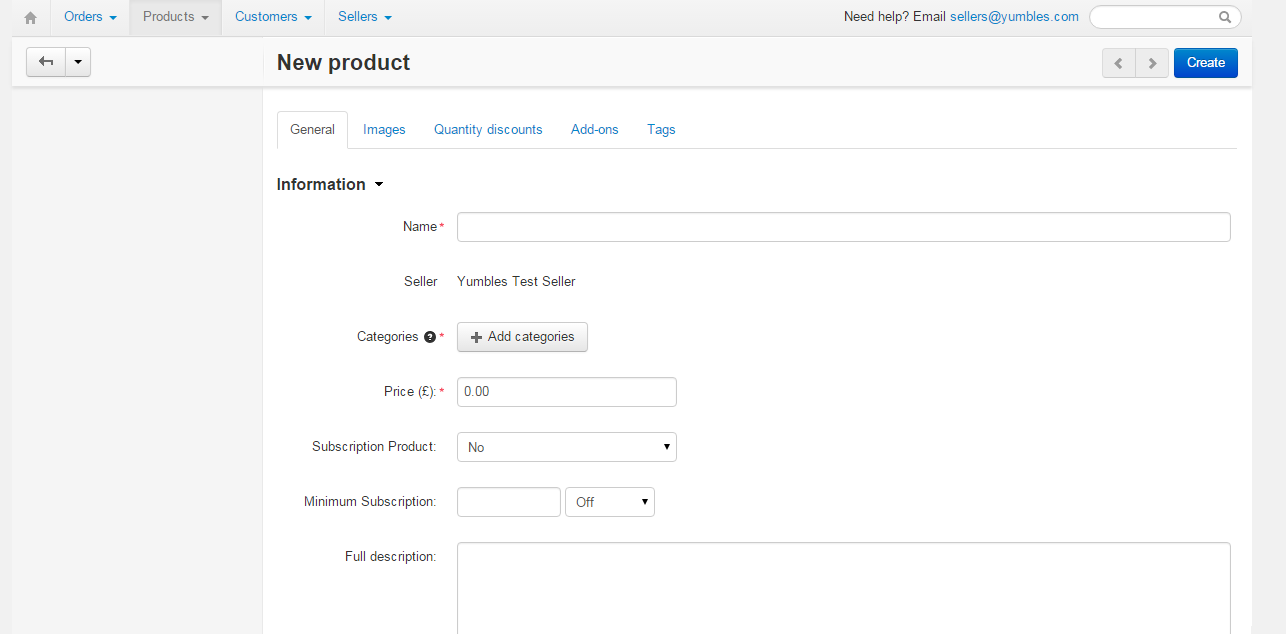 You can add new products to sell, and edit your existing product listings, all from the Products section of the Seller Portal.
Our top advice for creating listings:
1. First watch our webinar for How to Create Product Listings that Sell. And also check out the product listing guidelines
2. Take the time to write a fantastic product description. Don't scrimp on this - you'll want to write at least 250 words that are well structured, well written and cover all key information. Why? Firstly it will significantly help the exposure of your product listing via search results, then when buyers land on your listing page it is key to convince buyers that your product is special and then finally answer any questions they might have before purchase.
3. For all perishable food items: be sure to include shelf life and storage information in the description, and complete ingredients and nutritional information on the Ingredients tab of your listing. These cover the most basic questions by buyers that will prevent sales if it's missing information.
4. Complete the Values that you will find as a tab within each of your product listings. Values power filters on Yumbles so they are key for exposure of your listings and also provide important at a glance information to buyers. Select all Values that apply to your produce particularly the Artificial Ingredients Free value if it applies which it should for most items on Yumbles. If many Values are common to your products you can add them to all using the global Values page.
5. Add fantastic photos that show off your produce - and don't limit yourself to adding just one photo. Buyers are far more likely to buy if they can see exactly what they will get. Take a look at our photography tips.
6. Where relevant, create options to give your customers choices such as size, flavour, special diet variations. If it is a gift don't forget to add a gift message option - many items are sent directly to recipients so buyers look for that.
7. It's all about the keywords. Help buyers find your product listing by making sure your product listing title is clear and descriptive of what it is (include keywords!), the keywords are repeated in the description and then also complete the Tags page.
Check out this example listing - one of the top sellers on Yumbles.
Note: whenever you add new product listings (or edit existing listings) they are not published on the site until the Yumbles team have checked and published them. Give it a few hours – at peak times up to 48 hours for new listings – and you will receive confirmation that your changes are live on the marketplace.
Related articles: