We're back at Yumbles HQ after an incredible week out and about meeting up with so many of you on our first meet-up roadshow.
We met and spoke with more than 100 makers who made it along to one of the four meet-ups in London, Leeds, Birmingham and Bristol.  After several years of hosting meet-ups in London it was high time we also held meet-ups outside of London, and we're so very glad we did.  It meant we finally managed to meet so many makers from further afield that we've long been working with.  
As always, the meet-ups really were the highlight of the year for us.   The chance to see and chat with so many of our makers - the heart and soul of our business - is the inspiration for us in driving the marketplace forward.   Seeing our makers in person is always such a great reminder of what we do and why we do it.
For those that came along - we hope you found the meet-ups informative, fun and inspiring.   A big thank you for your energy and participation helping make them such a great success.
For those who couldn't make them this time - we hope you find this write-up gives you a good idea of what you missed, and we hope to see you at the next meet-ups! 
The Talks
Simos Kitiris, Yumbles co-founder shared some of the Yumbles back story (we started from our kitchen table too!) and our mission and why you, our makers, are at the very heart of it.  He shared some of the key stats for the marketplace (more than 3.5 million shoppers on the site!) illustrating why the exposure potential for our makers is so great.   Simos then delved into the core customer trends we've been witnessing over the last 12 months or so, and what these trends might practically mean for food producers as they look to evolve their business.
Katie Kitiri (the other Yumbles founder!), took everyone through the 6 pillars (or foundation stones) for being successful online - product offering, product availability, keywords, photos, listing descriptions and shipping.  Sharing stacks of examples and practical tips along the way.  Even some of the most experienced makers in the room said that they hadn't known the half of it!  
In London we were joined by our friends at Young Foodies - Rosie Joly and Chris Green  who shared a fantastic presentation on their top tips for foodie start-ups.   (You can view and download their presentation here). 
In Leeds our guest speaker was Claire Brumby and she shared her unique experience via her insightful talk on Life. Business. Food.   As founder of a multi-award winning healthier snack brand, business mentor, and author of The Winning Mix, Claire had plenty of practical advice for foodie businesses.   Like any great talk, we were all left with a fresh perspective, new ideas and renewed energy for our own businesses.  Claire will be sharing more in an upcoming blog post for our makers, so stay tuned!
Discussions
One of the highlights of any Yumbles meet-up is the Q&A - a great opportunity for our makers to not only ask burning questions of the Yumbles team but also generate discussions with their peers.  These often lead to some great knowledge sharing across the room.
We've taken away the following key topics where we hope to be able to provide you with further support:
Sustainable packaging.  The consensus seems to be that many of you want to head in this direction, but are finding the available options very limited.  We're on a mission to seek out and compile for you resources that can help you with this.
Product photography.  Such an important component for online sales the ongoing challenge for many of you is finding an effective, practical and economical solution for getting this done.  We already have 3 recommended photographers who provide special rates for Yumbles sellers (see here) but we will see what more we can do here for you.
More seller marketing tools & stats such as product views and such.   This is on our roadmap - we very much intend to further equip you our sellers with more useful information (stats) and tools to enable you to promote your products and further grow your sales.  Watch this space!
A big thanks to e2b
We were thrilled to have roadshow sponsors e2b join us at the London meet-up, and they very kindly gave us some great goodies to share with attendees at all four meet-ups.
e2b have helped many independant food businesses including a number of Yumbles sellers with their logistics.
e2b offers tailored logistic solutions for some of the world's biggest brands. They've delivered unique branded activations for marketing teams and seamless logistics for many SME and FMCG businesses globally.  For more information see here.
The photos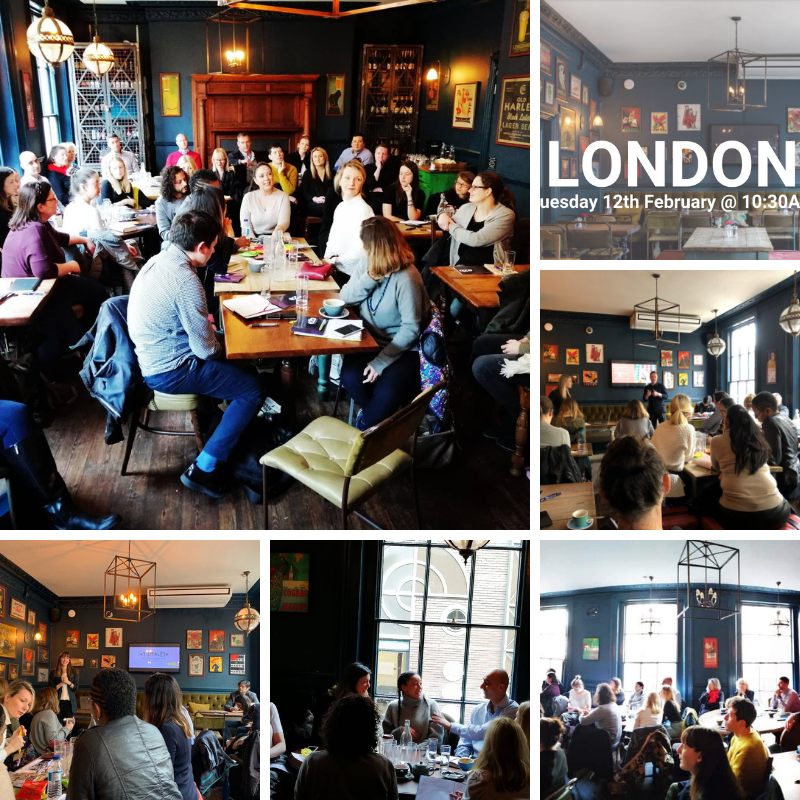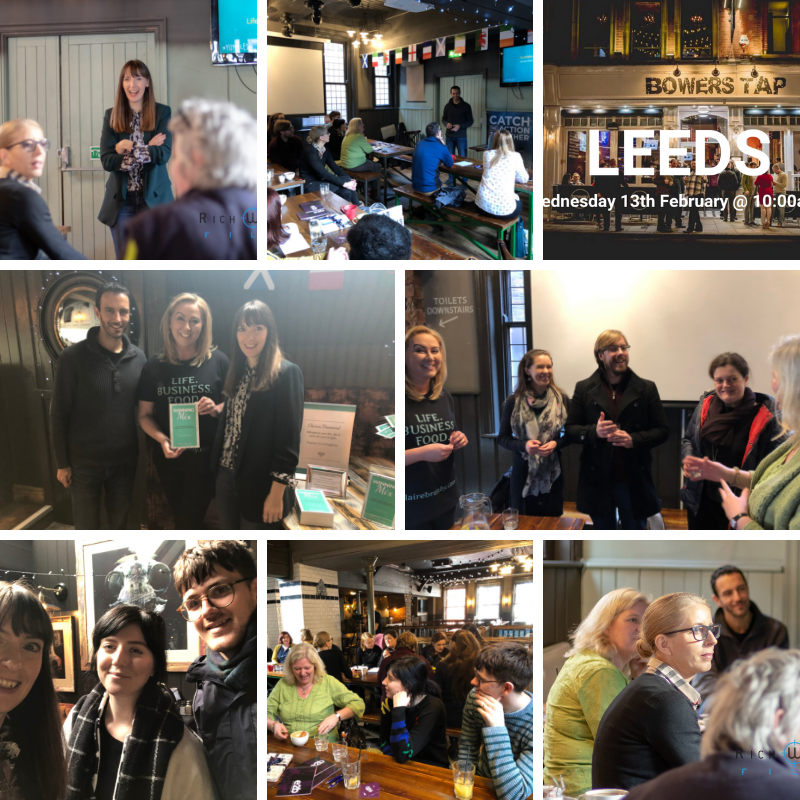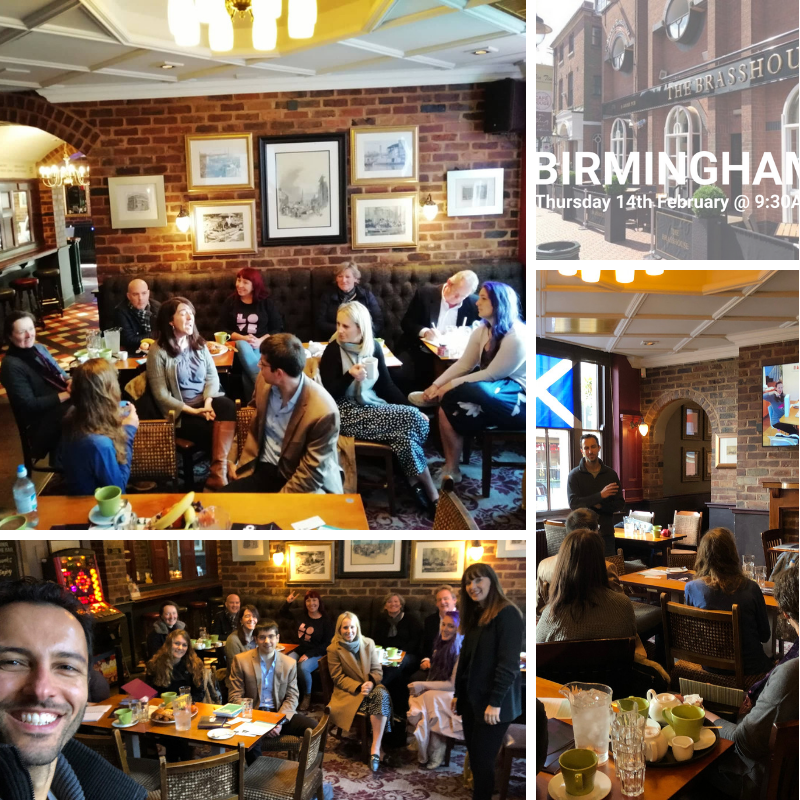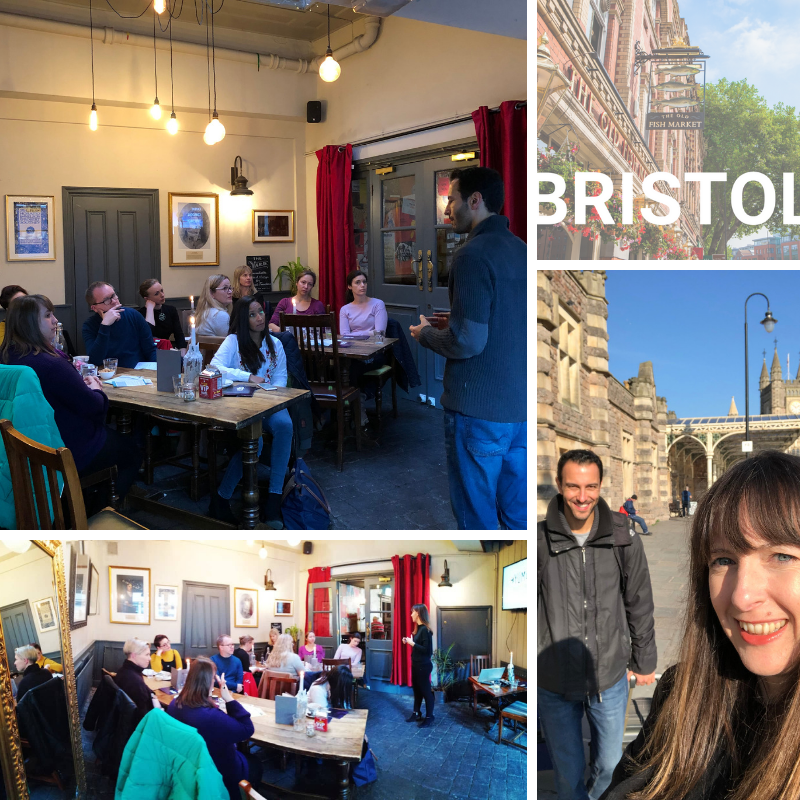 (Photo credit: a couple of the photos from Leeds are by Rich Wilkes Films - https://www.facebook.com/RichWilkesMedia/)