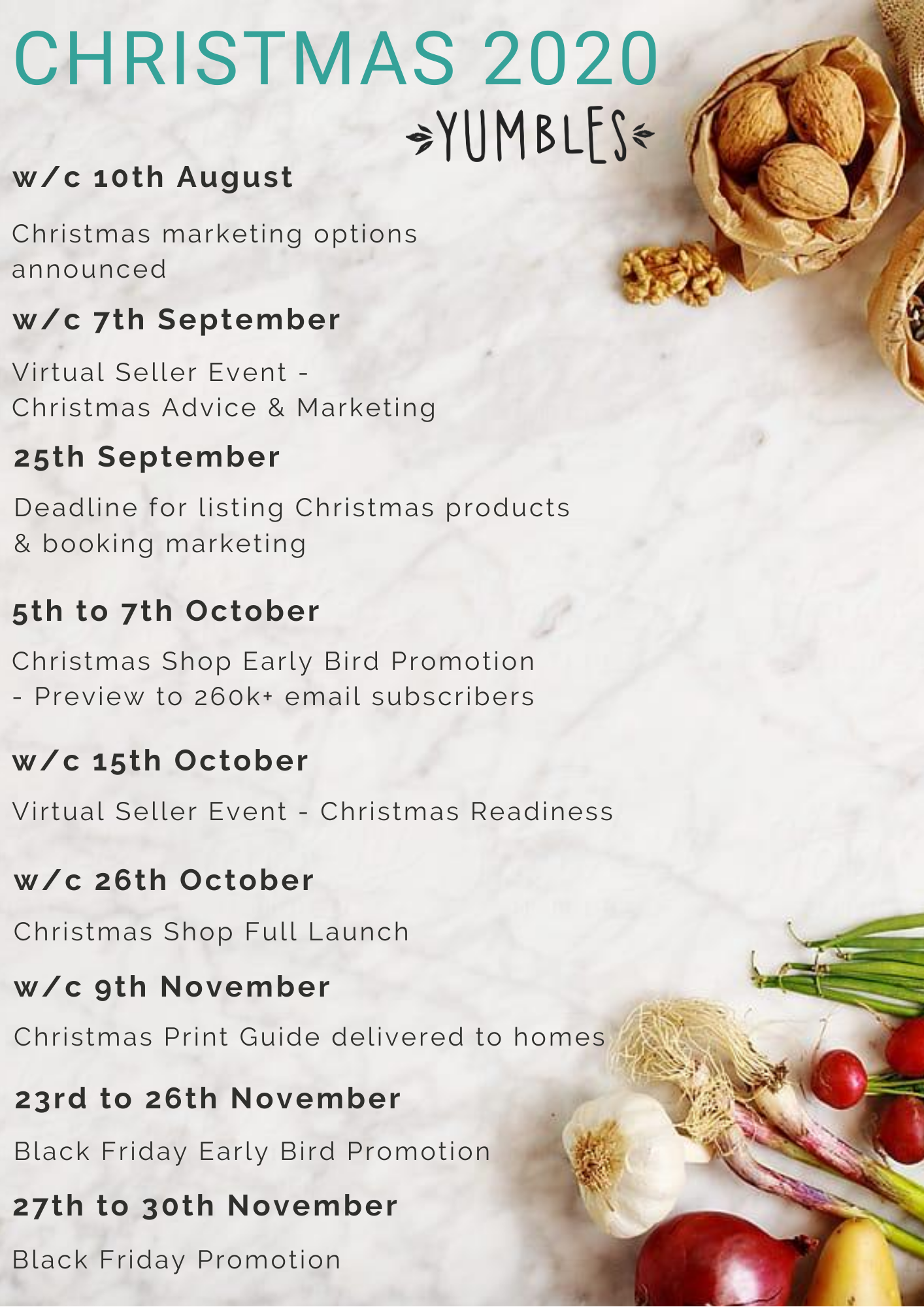 Christmas is big on Yumbles and we're expecting phenomenal numbers across the marketplace in 2020 given the substantial growth across the marketplace this year and pandemic factors driving record numbers to shop online.
In the coming weeks we will be sharing plenty of advice and information to help our makers get ready and make the most of the Christmas campaign. We will also be running a series of virtual events in September and October, stay tuned for invites to those.
Christmas Products
If you're not already finalising your product offering for Christmas then we do strongly recommend that you do. We ask that Christmas products are listed by the end of September (you can list on a pre-order basis). This is essential so that we can factor your products into our marketing plans, include them in our PR pitches, and also ensure they are curated into Christmas categories in time for marketing that starts in earnest in October.
Shortly we will share an in-depth guide on Christmas products that sell.
Christmas Marketing Options
Each year we offer a range of extra marketing options to help you maximise your exposure during the Christmas campaign. It includes a printed Christmas catalogue delivered to the homes of over 25,000 top buyers, email marketing features (to over 260,000 subscribers), onsite features, social media and more. These packages will be announced w/c 10th August and spaces are limited so act fast.
Christmas Promotions
We run two major promotions during the Christmas period - a sneak preview of the Christmas Shop is given to our over 260,000 email subscribers in early October, and then we have the Black Friday promotion at the end of November.
If you want to be featured in these promotions you can opt into them from now via the Promotions section of the portal. To find out more about how promotions work see our guide.