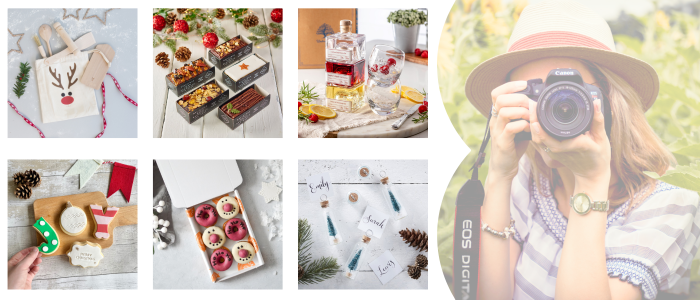 We all know what a significant impact your product photography has on your online sales success and never more so than in the Peak period where you really want to maximise your sales and have your products stand out!
With Christmas fast approaching you are likely to be planning photos for your seasonal items. So, here to help you, is a round-up of all our photography resources.
1. Want general advice on the overall look of your product images and some top tips on optimal product photos for online sales?
Have a look at:
Our Guide to: Product photography that sells
2. Have you booked a Christmas marketing package? Then you will want to make sure that the photos you take will meet the requirements for the catalogue.
Have a look at:
Christmas Catalogue: Image Requirements
3. Want the look of high end quality pictures, but don't have a big budget? Professional photographer Rupa Nagamootoo teaches you how to take your own fabulous images, using just your smartphone!
Have a look at:
Webinar: 3 steps to creating scroll stopping food photos using just your smartphone!
4. Want professional photos instead? Mention to any of the following photographers that you're a Yumbles seller to benefit from special pricing.