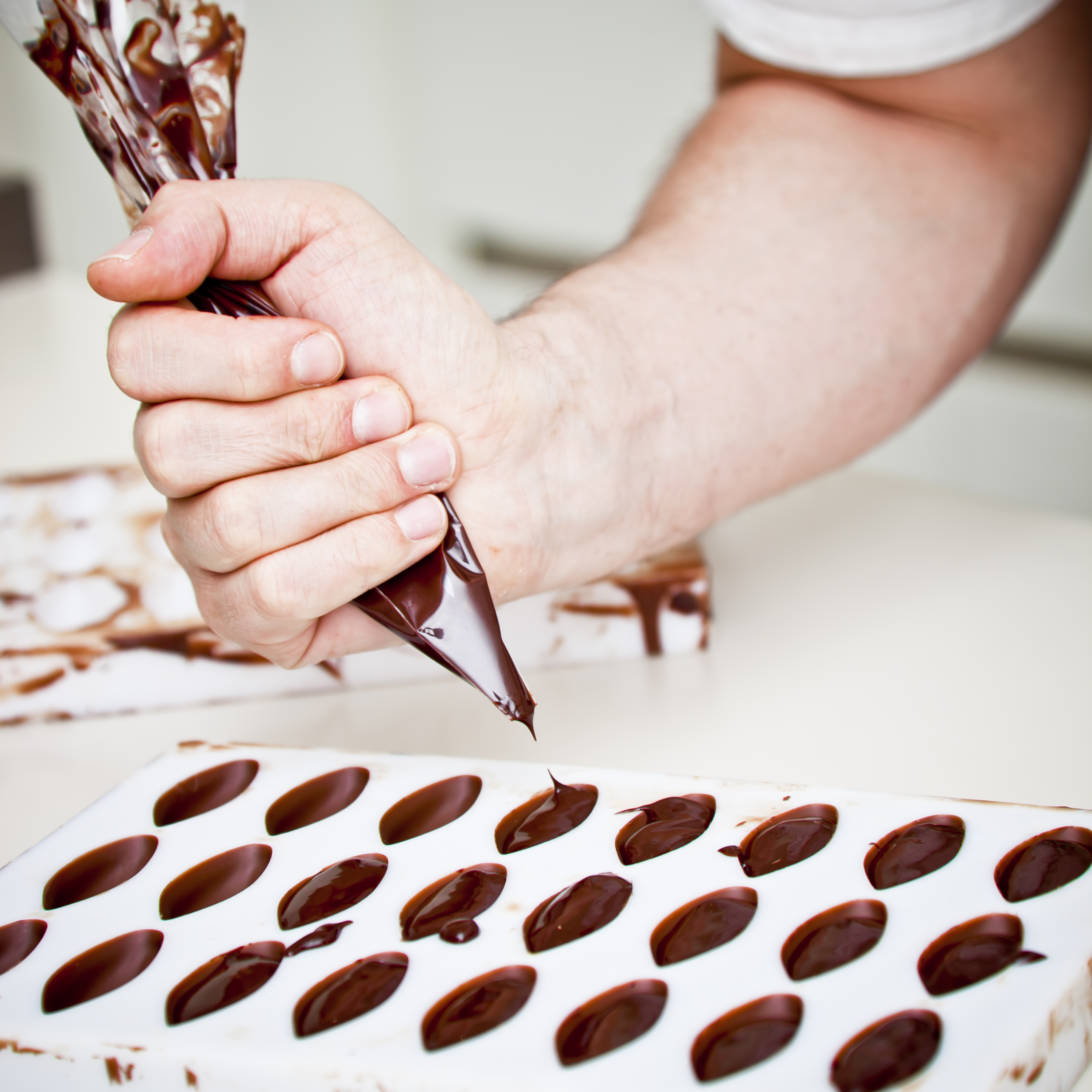 Benjamin Chocolatier hard at work with his chocolate piping
So your Yumbles shop has just gone live, now you can sit back and wait for the orders to roll in right?
Well you could, but then you'd really be under-selling yourself!
Here's 5 simple steps to start off building strong momentum for your Yumbles shop.
1. Tell your fans you're now listed
Post on your social pages and email your database about your sparkling new Yumbles shop. Not only does it create buzz and give a good reason to communicate with your audience, the more orders you drive at the outset of your shop launch will help you get a higher ranking beyond the initial boost you get as a new seller.
2. Link to your Yumbles shop on your site
Insert somewhere on your site the link to your Yumbles shop (it will be in the format www.yumbles.com/your-seller-name)
You might want to make the link especially prominent if you don't have your own e-shop for those customers visiting your site keen to buy.
3. Check marketing opportunities - and opt in!
Within the first month that you launch we will start promoting your Yumbles shop including via paid ads, onsite features and also email features and social media (subject to you having a good range listed and strong photos).
However beyond launch marketing we have a range of ways to get extra promotion throughout the year so take a look a this marketing summary and see if there is anything you'd like to opt in to.
4. Add our email address to safe senders
Your order notifications will get sent from info@yumbles.com - make sure these emails don't get lost via over zealous spam filters by adding this email address to the safe senders list in your email account.
Important: never rely on emails for order notifications, check your Seller Portal for new orders daily.
5. Get familiar with the Seller Handbook
There's a wealth of advice and tips in this handbook on how to be successful, particularly check out our webinar for Selling Online - The Recipe for Success.