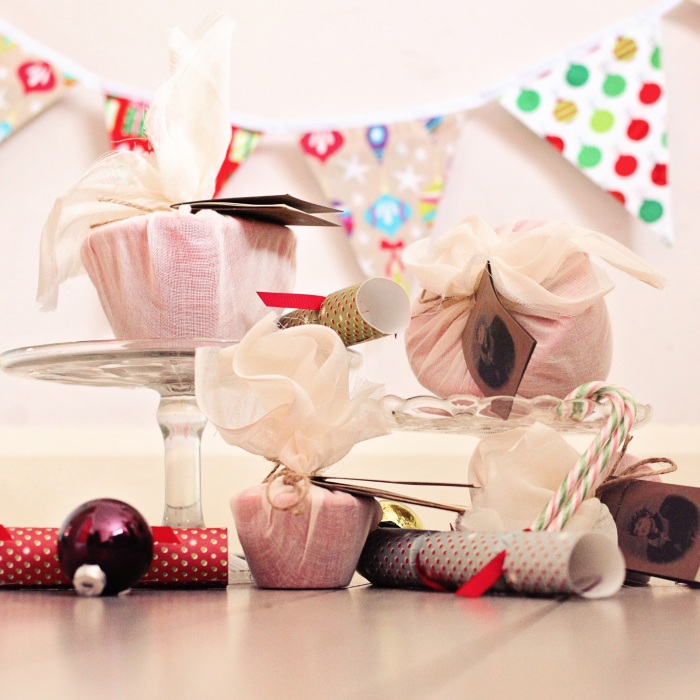 Nanna's Christmas Puddings if your Nanna was a star baker that is!
Here's your essential checklist to make sure your Yumbles shop is primed and ready to maximise sales this Christmas.
It can be a struggle we know to step away from the kitchen for "admin" but set aside a little time on this and you'll see the difference.
1. Review your listings
are the descriptions enticing? See our guide.
have you covered all key questions that if missing might put off a customer - particularly ingredients and shelf life information.
have you added a Gift Message option if your product is relevant for gifting. See our guide to options.
2. Enhance your product photos
No checklist from us is complete without a reference to one of the biggest influencers to online sales success.  The style and quality of product photos is key for online sales.
If you don't already have striking lifestyle images for your products now is the time to invest.  Have a look at the other products in your category on Yumbles to see the level of photography needed and styles that work.
TOP TIP: make sure all gift items have photos of the gift packaging they come in - if not as the main image then as the additional images.  Buyers judge gifts on presentation just as much as contents.
See our guide to product images.
3. Update your tags
Tags influence where/ if your products appear in search results. Maximise how many people see your products by adding any missing keywords in your tags.
For Christmas this can include tags like "Christmas hampers" and "Christmas chocolate".  Only add relevant tags.
 See our guide to tags.
4. Update inventory levels
Make sure that your available to buy/ inventory levels for all of your listings are up to date.  Don't miss out on orders by having too low inventory levels that soon puts your products out of stock but also don't over-inflate and risk disappointed customers.   
During the peak December days close to the cut-off shipping days consider updating your inventory everyday or so to reflect the maximum daily order volume you can cope with.
5. Activate Christmas listings
If you have some seasonal products only available at Christmas then be sure to change the status of the listings to ACTIVE in the Seller Portal by the Christmas deadline that will be communicated (typically early/ mid September).
Many Yumbles customers like to get a head start on Christmas shopping - as early as August.  Either using the popular advance ordering capability or simply ordering in items ahead of time (for non-perishables).
What's more, if listings aren't activated by the deadline we can't include them in Christmas marketing plans.  Christmas marketing gets underway in early October.
If we aren't ready to start selling a Christmas item by mid-September then we recommend that you still activate it but you use the "Available Since" field in the listing to set the future date when you will start delivering orders for that item.  Also highlight you are only accepting advance orders from X date in the listing description itself.  Then if you receive early orders before this, simply edit the estimated delivery date on the orders (unfortunately currently the Available Since date field doesn't correct estimated delivery dates, it just shows the message to customers when they add to their basket).
6. Offer Next Day delivery (if you can)
Express shipping is becoming more and more the expectation from online shoppers.
Year round you may find it a challenge to offer Next Day Delivery, particularly if you make to order.  However if there's one time you should think about offering it is the key Christmas shopping period where the sales opportunity is substantial enough to warrant establishing a process for daily fulfilment of orders. 
It also means that you are able to extend your last shopping days for your shop capturing more of the peak demand.
If you would like to offer Next Day delivery let Seller Support know the charges you would like in place.
7. Last dates for Christmas orders - don't miss out!
Online sales are strong all the way up to final posting dates so don't lose out on valuable sales by having long shipping timescales if you can avoid it.
On Yumbles we'll be communicating last Christmas order dates in line with Royal Mail last dates i.e. Economy shipping options in line with Royal Mail 2nd class cut-off etc.
If you offer different cutoff timescales than these then highlight that in your product listings.
Ultimately as always the estimated delivery dates shown to your customers for your products will be determined by your delivery settings.  So make sure to adjust those accordingly if you need to for the Christmas period. At peak times like Christmas you may want to turn around the dispatching of orders faster than your year round times (where you can).
8. Shutting shop for Christmas
If you're taking a well earned break at Christmas which will affect your usual fulfilment of orders then set your holiday dates ahead of time so you don't forget in the Christmas rush.
Try not to shut too early - the last few days before the postal cut-off dates are the peak days for sales!!