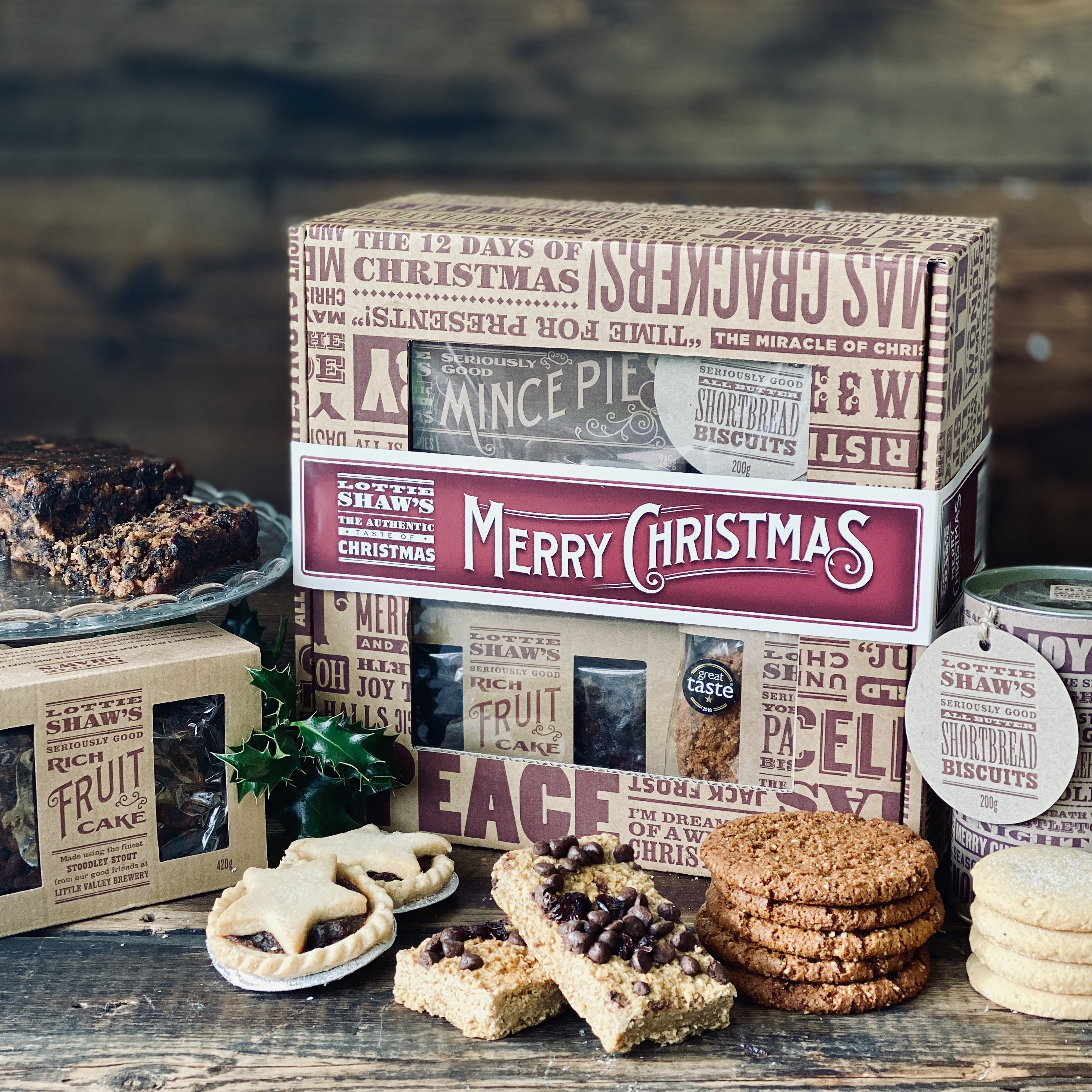 A wide range of items do well on Yumbles at Christmas but there are a few key factors that are consistently true of all of the best selling gifts each year.
A desirable gifting USP
The buyer is looking for The.Perfect.Gift for someone specific. They know what their recipient loves (chocolate, gin, cakes, cheese, healthy eating, cooking...) and they want to find something to fit. They want a gift that will delight and ideally also surprise their recipient.
In your gifting range you are helping buyers solve that "problem". You need to make your gift offering compelling and a clear great choice.
Start with thinking what kind of profile(s) of gift recipient you are targeting and be sure to produce a gift that's an ideal fit for them.
Examples might be:
If you are a vegan chocolatier then your obvious audience is sweet toothed vegans and producing some standout gifts for them. A festive chocolate box perhaps or a gift box collection of your best selling (or festive flavoured) chocolate bars are two desirable ideas among many.

If you are a baker then perhaps offering a few different sized (different price point) festive treat gift boxes ideal for gifting to families and couples could be one route, or offering individual festive bakes in beautiful gift boxes ideal for sending to friends and family members could be another. Tagreting those with dietary needs and offering healthier alternatives to festive bakes or dietary versions of festive bakes is always in high demand on Yumbles.

Letter box friendly gifts are incredibly popular and ideal of course for posting gifts directly friends and family. Perhaps you can produce a unique set of letter box friendly gifts true to your business.

For hampers with such a wealth of choice available you want to really make sure your hamper range stands out and has a clear "theme" and target.
Be honest with yourself as to whether what you have put together is a really desirable gift, with a clear target audience AND that stands out well from other choices available.
Product name that reinforces the USP (and includes keywords)
The name you then give the gifting product in your listing on Yumbles needs to underpin what you are targeting and make clear what the gift actually is. Avoid vague product names like "A Christmas Gift Box".
Don't forget keywords - these are search terms people would use to find gifts like yours. If you miss keywords in your product listing name your gift won't be appearing in the most relevant search results. Identify the one keyword (e.g. vegan hamper) that is important for your gift and try and include that in the listing name.
These are the names of some of the top selling gifts from 2020:
Luxury Vegan Treat Collection
Santa Giant Chocolate Chip Cookie Card
Personalised Chocolate Stocking Filler
The Great Taste Charcuterie Hamper Box
Raw Organic Truffles Christmas Selection Box
The Night Before Christmas Gift Hamper
It's all about the looks. For gifting the packaging is as important as the contents.
A huge part of gifting is presentation. If the contents are top notch food items but the packaging and presentation isn't great (or not shown at all!) then your gift won't reach it's potential sales volume.
For those of you who also do wholesale, just to highlight that gift packaging for items you sell online don't have to be "shelf ready" printed gift boxes. They just need to be recipient ready!
So for example if you want to offer a selection of your top selling salamis as a gift they need to go in an attractive giftable box (within the outer parcel box). The items inside the gift box should fit snugly (to avoid rolling around and looking a mess on opening) and be nicely presented. Additions like some tied coloured string, or neatly wrapped tissue paper are great to add finesse and a premium to the gift.
See some great packaging examples here >>
Photography that shows off the gift, all of it
Remember online the first thing buyers see when browsing the gifts is just your product's name and the main image (and price). No buyer will take a proper look at your gift item if the name (see above) and main image together don't grab them.
Make sure the main image is really appealing making the gift look fabulous. Our photography guide details the fundamentals for good product photography >>
For gifting just make sure you show in the main image the whole gift including it's lovely giftable packaging - see the previous section for why that is key.
For Christmas, the images for your gift product listings don't have to look festive (with baubles and such!) as long as the image shows a clearly desirable and well presented gift.
If your gift item also has options - different sizes, or choices of packacging etc then always make sure to add more photos to show them everything. Buyers like to make an informed decision and have confidence that the gift will be great for their recipient so you must show it all.
A clear, succinct and complete product description
If you have nailed the previous factors then a large volume of buyers should be viewing your product details page and deciding if they want to add to basket. This is where the description is key to help them make a quick and positive decision.
Make sure that the description:
Succinctly summarises why the gift item is special

Is clear exactly what they get including sizes (leave no room for doubt)

Covers any other likely questions - for perishable items ALWAYS state the minimum shelf life on dispatch.

Is well structured, formatted and organised into just a few brief paragraphs for easy reading. The majority of online buyers now shop from a mobile device (more than 70%) so they can't easily read large blocks of text.
Have a Gift Message option
Half of all gift items on Yumbles are ordered for delivery directly to recipients. For Christmas 2020 this is expected to increase to form the vast majority of gift purchases as social distancing is set to continue.
Therefore, offering an option for buyers to provide a gift message with their order is fundamental. This is not something we add at checkout for you. You have to add gift message options to your listings. To do that go to the Options section of your gift listings to add a gift message option.
By default any gift message option will be printed on the Yumbles packing slip that you include in your parcels so even if you can't offer a seperate gift card then you should always at minimum have a gift message option to print it on the slip.
Just make sure that it is clear to the buyer what you are offering - if their message will just be printed on the packing slip then state that clearly in the description and also the name of the option e.g. call the option "Add a gift message (printed on packing slip)". This avoids any disappointment with buyers who assumed they would get a separate gift card in the parcel.
Most buyers would always prefer a separate gift card (printed or handwritten) if you can offer that.
If you can offer a separate gift card (with a handwritten or printed message) then it is also a great idea to add a photo of an example gift card to your listing as an additional image. Again, it is all about showing the buyer exactly what they get to aid the decision making.
List them as early as you can (no later than Friday 25th September)
Christmas shopping kicks off as early as August and 2020 is expected to see a bigger shift towards a record of Christmas shopping in September and October due to the pandemic.
On Yumbles we ask that Christmas items are listed no later than Friday 25th September. This is so that we can curate them into the relevant Christmas categories and finalise our marketing plans by the start of October when we start Christmas marketing in earnest. If you list after the end of September you are much less likely to feature in key Christmas categories and any Yumbles marketing.
If your item is perishable and/ or cannot be shipped as early as the end of September then make use of the pre-ordering feature - find out more here >>