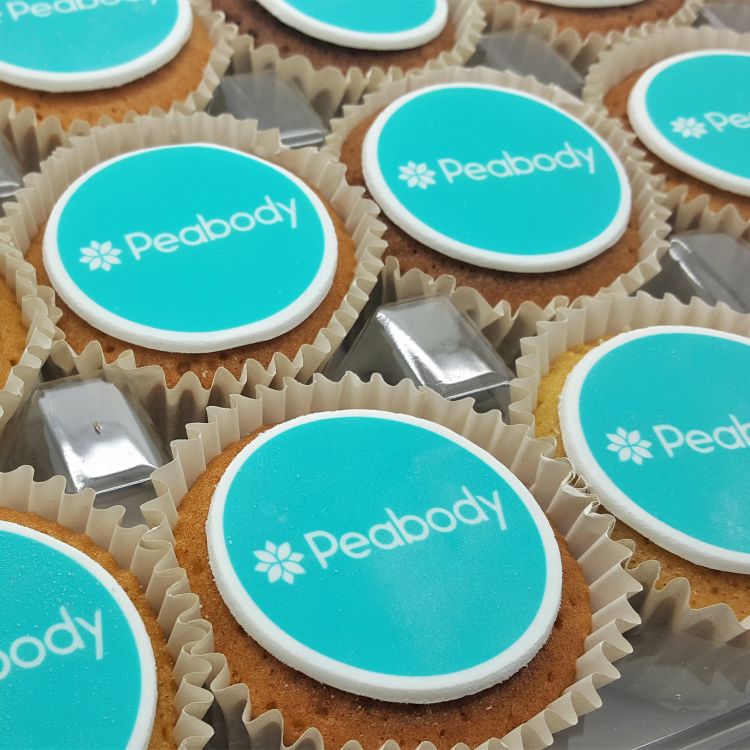 If you offer corporate branded gift items, wedding favours or generally offer a bespoke service then we recommend that you list some "off the shelf" examples of what you offer.
These can not only lead to instant orders, but give you visibility in our Corporate Gifts or Wedding Favours categories and in effect provide a shop window for what you can do to then lead to bespoke orders. What's more it gives us here at Yumbles an idea of what you can do so that when corporate customers contact us directly via our corporate gifting service we know which sellers we can direct them to.
What to list
If you typically offer a purely bespoke service consider great examples of past commissions and what may be a popular option for other customers. If you can price it, you can list it.
For example - perhaps one product you could offer is a box of 4 chocolates, with choice of ribbon colour and with a logo sticker on the box for a branded corporate gift.
Remember on Yumbles you can use the "Options" section of your listing to allow all kinds of buyer choices (and even change the price based on what they choose). See more on Options below.
Before you list have a good look in the Corporate Gifts or Wedding Favours category to see what is currently on offer and how they are being listed.
Please do note that quality expectations are very high for corporate gifting and wedding favours so we do have a particularly high bar on the items we can accept within these categories.
Product Listing Names
If the product is targeted at corporate gifting make that clear in the listing name e.g. "Corporate gift". If the product offers branding then likewise reference that in the listing name e.g. "Branded Cupcakes".
Likewise if the product is a wedding favour make sure to add "Wedding Favours" in the listing name.
Product listing names should be descriptive and contain keywords related to the product so that your listing is discovered in relevant search results.
Options
Create an option for every choice the buyer can make (e.g. ribbon colour, flavour, packaging choice etc) and also all of the information for the order that buyers need to provide (e.g. upload a logo image).
The name of the Option should be a clear and directive description of what they are choosing e.g. "Select flavour 1" or "Choose the ribbon colour".
If you want a buyer to choose from a finite list of choices create an option that is a "select box" and then list the choices on the variants tab that appears. Don't use text boxes for this - text box options should only be for open ended options such as gift messages or special instructions.
You can also create forbidden option combinations - for example if you only need them to choose 2 flavours if they choose a smaller box size, or 4 flavours if they choose a large box size.
Finally always make sure the choices (options) are explained in the product descriptions.
See our guide to Options.
Photos
Aside from ensuring you have a fantastic main product photo for your listing that shows off the product (see our guide) also add photos showing any option variants such as different packaging that you offer. Buyers will find it hard to make option choices if they are not sure what they will get.
Minimum Order Quantities (MOQs)
For branded gifts and wedding favours we recommend you list them with their individual unit pricing and then set a Minimum Order Quantity rather than list them in fixed quantities (e.g. 100, 200 etc) that might not suit all buyers needs.
You can then use quantity discounts (see below) to show discounted unit pricing based on higher volumes ordered.
Quantity Discounts
Do specify in your corporate gift and wedding favour listings any quantity discounts if you can for larger orders - this is the first question customers always have. Use the dedicated Quantity Discounts tab in your listing to do this. See our guide on quantity discounts here.
Tags
Do add tags like "Corporate gifts" or "Custom branded gifts" or "Wedding favours" or "Party favours" as is relevant to your product listing to ensure that as many buyers find it as possible. Also add specific tags to the nature of your gift or favour like "Marshmallow wedding flavours" or "Cupcakes with logos". Read more on tagging here.
Different Delivery Timescales and Charges
Like all of your listings, when you list corporate gifts and wedding favours remember they will automatically assume your usual shipping options and charges.
If your shipping timescales are different for your corporate gifts or wedding favours than the rest of your range (which is likely!) then we recommend that you:
make that very clear in the product descriptions

when orders come through you change the delivery date on the order to the right timescale and reconfirm this to the customer via a message on the order
If your delivery charges are different for your corporate / wedding items than your current shipping options then we recommend that you include delivery in your corporate gifting/ wedding listing prices and mark the listings as free delivery (delivery inclusive) so that your usual delivery charges don't get added at checkout. If that isn't going to work for you then contact Seller Support and let us know the charges and we will find a solution for you.
IMPORTANT: we strongly recommend that any high value and time critical order like corporate orders, bespoke orders and wedding favours are always sent out with tracked courier delivery.
Samples
If you need to charge a buyer for a sample they would like to see you can either do that by creating a hidden bespoke order listing (see guide here) or create a sample listing that is more publicly available (status = Active). Alternatively, if they just want to sample based on taste you might want to direct them to order one of your usual product listings if there is one of relatively low value.
Bespoke orders
To take orders and payment for bespoke requests simply create a listing that has a Hidden status, then direct the buyer to it by giving them the URL (webpage address) for that hidden listing to place their order. Find out how here.
Reminder: all orders and payments by Yumbles buyers must be taken on the Yumbles platform. To take direct payments or orders outside of Yumbles is considered fee evasion and is an account violation and risks permanent account closure.